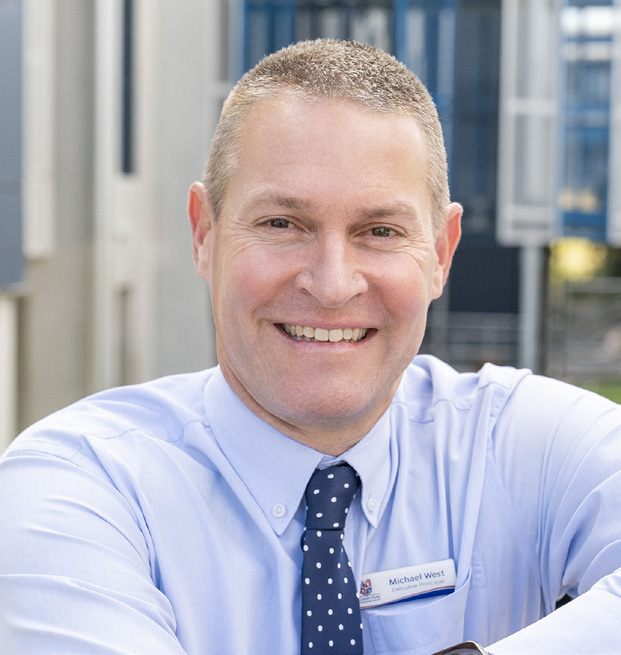 Michael West
Bellbird Park State Secondary College, QLD
Jagera, Yuggera and Ugarapul
Teaching Fellow
Engaging parents and the school community is often the key to transformative school initiatives. Michael West, foundation Principal at Bellbird Park State Secondary College in Ipswich in SE QLD, developed an innovative strategy to engage the community through his highly successful Marker Students program.
Bellbird Park is in a low socio-economic, highly multicultural area, with 53 spoken languages and 45 countries of birth represented. Michael wanted all students, regardless of their background to have a clear and meaningful pathway beyond Year 12, so he created his Marker Students program. Within this initiative, teachers identified students' potential for improvement, and planned their success with individualised strategies to give them the knowledge and skills required to navigate and flourish in the wider world.
His strategy led to a marked improvement in results: 100% of graduates received their Queensland Certificate of Education (QCE), 100% achieved a VET qualification, 28% received an ATAR >80%, 98% of graduates received an A to C across all subjects, and 100% of First Nations students received their QCE and transitioned to a meaningful pathway post-graduation.
Michael's successful strategy was built on the ethos of 'together we are stronger'. He mobilised the strengths of the schools' 150+ staff to uphold the vision of the College, and to engage with parents, carers, students and the community to gather feedback through online tools as well as in-person forums. Michael has recently been awarded the 2023 Government Secondary Principal of the Year Award by The Educator.