Board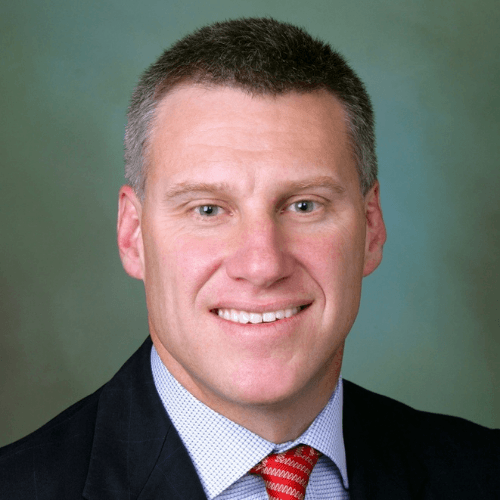 Angus James
Chairman
Angus brings more than 30 years of corporate finance experience and a background on boards in the business, arts and education sector to his role as Chairman of Schools Plus.
A former Chief Executive of ABN AMRO Australia and New Zealand, he is now the Principal Partner at independent corporate advisory business Aquasia. He is also a Non-Executive Director of Region Group and a past Deputy Chairman of the Australian Chamber Orchestra, as well as a non-Executive Director of the Business Council of Australia, the Australian Financial Markets Association and the Australian Curriculum, Assessment and Reporting Authority.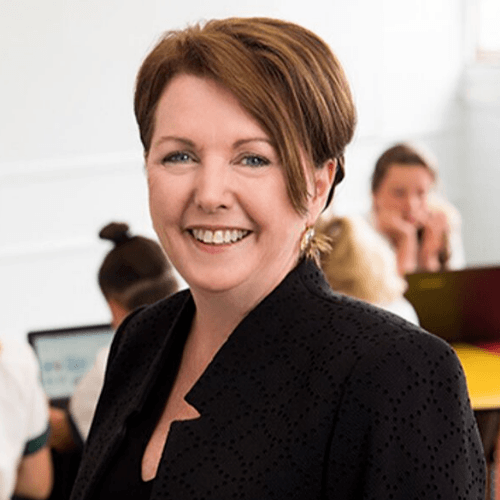 Belinda Wall
BA, Dip Ed, University of Wollongong | MA, Macquarie University
Professional Certificate Instructional Leadership, University of Melbourne
Belinda has broad and extensive experience within the public education system and is currently Director, Educational Leadership for the Wollongong North Principals Network. Belinda was the Principal of Woonona High School in Wollongong; has been the Deputy Principal of three high schools; and held the executive positions of District Guidance Officer (Senior Psychologist) and Relieving Student Welfare Consultant.
Belinda was elected by her peers to the position of President, Secondary Principal Council, Illawarra South East Region in 2013. In 2017, she was seconded by the Department of Education to the position of Principal School Leadership, collaboratively mentoring and coaching principals with a focus on continuous school improvement and building leadership capacity.
Belinda has forged significant learning partnerships between schools and tertiary settings and collaborated with the University of Wollongong in broadening the scope of a Quality Teaching and Mentoring Program for pre-service teachers and their supervising professional experience mentors.
In 2017, Belinda was one of 12 inaugural recipients of the Commonwealth Bank Teaching Awards.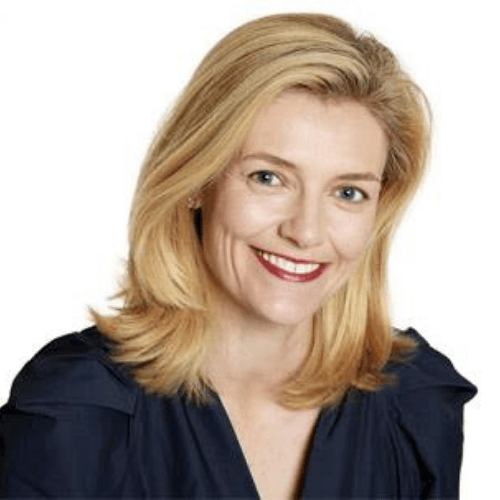 Catherine Brenner
Catherine has been in the business community for more than 25 years as a senior investment banker and as a non-executive director and chair in the education, arts, health, community, manufacturing, fast moving consumer goods, financial services, property and building materials sectors. She is the proud daughter, granddaughter and sister of school teachers.
Current roles include Chair of Australian Payments Plus and Non-Executive Director of Scentre Group Limited and The George Institute for Global Health. Catherine holds an MBA from the Australian Graduate School of Management (UNSW) and a Bachelor of Laws and a Bachelor of Economics from Macquarie University.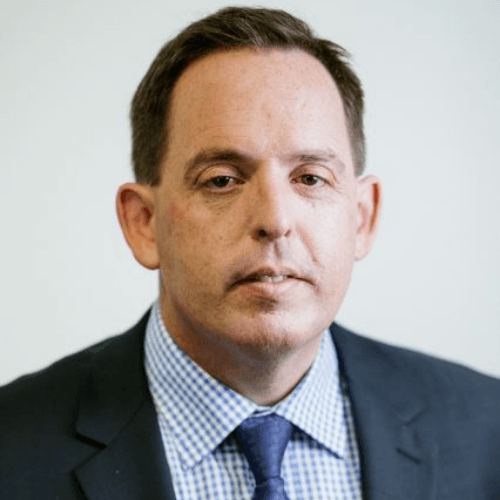 Michael Devine
Michael is a Senior Education Improvement Leader in the South East Victoria Region of the Department of Education (DE) in Victoria, and leads a network of schools in and around the suburb of Frankston in the Bayside Peninsula Area.
Michael had served a number of roles with Department including Director of the Frankston North Education Plan, Principal of Western Port Secondary College and as Assistant Principal and Leading Teacher at Western Port and Patterson River Secondary College.
Throughout his extensive career, a key focus for Michael has been addressing the impact of education in low socio-economic and disadvantaged communities, through individually tailored and whole-school cohort programs. He has also had an unrelenting focus on whole-school improvement and cultural change, to achieve positive results in academic, social and emotional outcomes.
Michael holds a Bachelor of Arts Degree, a Diploma of Education and Masters in Education from Monash University, and a Certificate in Educational Leadership from Harvard University. He is also an inaugural Commonwealth Bank Teaching Fellow.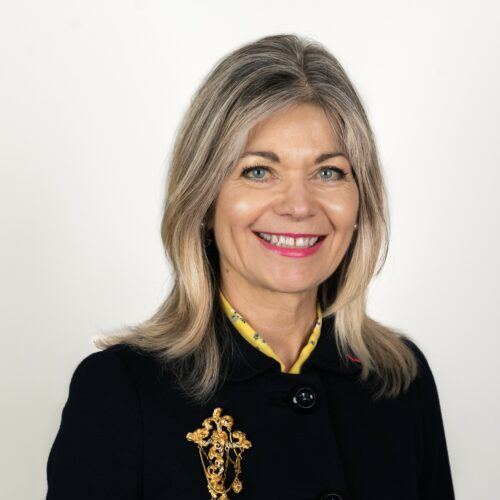 Myriam Boisbouvier-Wylie
Myriam Boisbouvier-Wylie is the Honorary Consul General of France in Melbourne. She is the Founding President of the Bastille Day French Festival of Melbourne; a member of the advisory board of the French Australian Chamber of Commerce and Industry; and an advisor to two Associations she created in 2012 and 2013, Melbourne Accueil and French Assist Melbourne. Myriam holds a degree in Business Law from the Panthéon-Sorbonne University in Paris and an MBA from Tulane University, USA. She has worked in investment banking in New York and had her own practice as a lawyer in Monaco, her country of birth. From 2003 till 2009, she was President of the Parents' Association of the French School in Melbourne.
With her husband, she established The John and Myriam Wylie Foundation, which provides support to organisations in education, social inclusion, indigenous affairs, sport and wellbeing, and community interests in Australia. Myriam is also a member of the advisory board of Tanarra Philanthropic Advisors, which helps Australian charities to reach their full potential. In recognition of her work for the French Republic, Myriam has recently been appointed an Officier de la Legion d'Honneur, having previously been appointed a Chevalier of this award. She is also a Chevalier de l'Ordre des Palmes Académiques. A resident of Australia since 1996, Myriam and her husband John live in Melbourne and have four sons.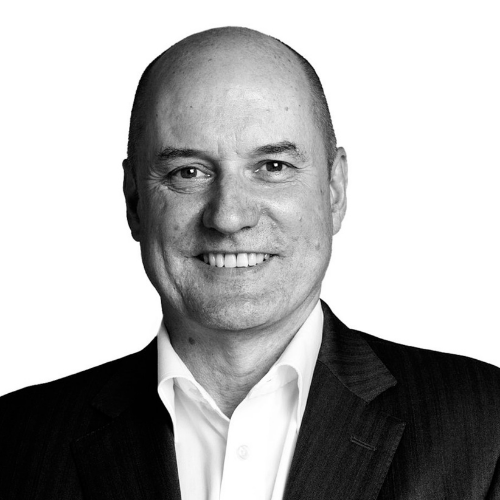 Peter Jackson
Peter was CEO of Melbourne Football Club from 2013 to 2018. Previously, he held various positions in the AFL industry including CEO and/or Managing Director of Essendon Football Club (1996-2009) and Chairman of AFL Victoria and SportsReady. Peter now runs his own executive leadership development consultancy.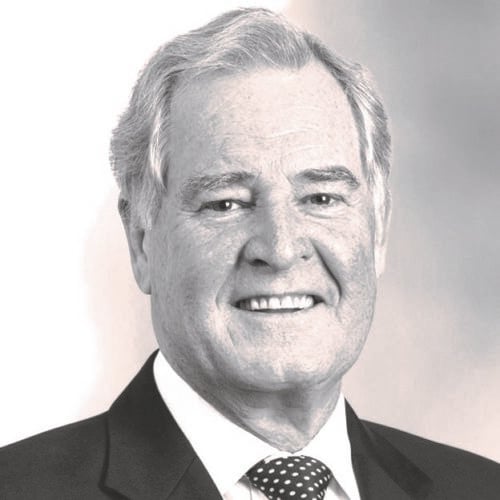 Tim Crommelin
Tim has over 40 years of experience in investment banking, stockbroking and the property industry. Tim is the Chairman of Morgans Holdings (Australia) Limited. He was appointed General Manager of the Girdis Group of Companies (Property Development and Investment) in 1974 before joining Morgans in 1986.
Tim is also the Chairman of Eagers Automotive Limited, a Trustee of the Australian Cancer Research Foundation, a Director of the Morgans Foundation, Director of Adney Limited, Director of the University of Queensland Endowment Foundation, and on the Queensland Brain Institute Advisory Board.
Tim was formerly the Deputy Chairman of Queensland Gas Limited and G.O.E CS Energy Limited, a member of the Senate of the University of Queensland, and a Non-Executive Director of Senex Energy Limited. Tim has a Bachelor of Commerce from The University of Queensland, has completed the Advanced Management Program at the University of Hawaii and is a Member of the Stockbrokers and Financial Advisers Association. Outside of his work, Tim enjoys golf, rugby, and cricket.
Tony Cook PSM
Tony is Secretary of the Australian Government Department of Education, having previously held the position of Deputy Secretary of the Higher Education, Research and International Group.
Prior to commencing with the department, Tony was the Director General of the Department of Education, Queensland between April 2018 and September 2021. Tony previously held the role as Associate Secretary for Schools and Youth in the former Australian Government Department of Education and Training and has held senior executive positions within the Victorian public service.
In October 2013, Tony was made Honorary Fellow of the Australian Council for Education Leaders. In January 2014, he was awarded the Public Service Medal for outstanding public service in driving school policy and funding reform in Australia.
Tony is a registered primary school teacher with a major in early childhood education. He holds a Bachelor of Education from the Queensland University of Technology.
---
Our Ambassadors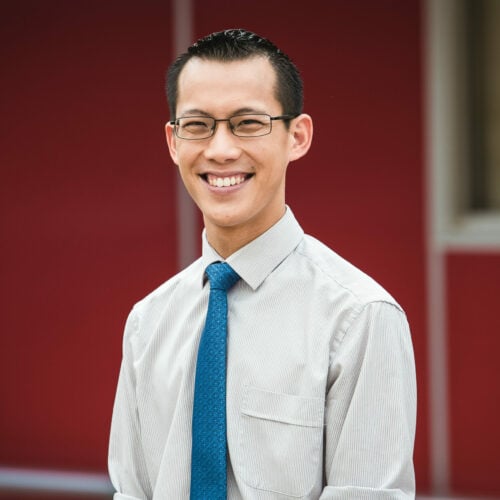 Eddie Woo
Eddie Woo is a Professor of Practice at the University of Sydney's Sydney School of Education. Since 2012, he's uploaded his everyday classroom lessons to his Youtube channel, Wootube, which has more than 1.5 million subscribers and 130 million views. Within the NSW Department of Education, he leads the Mathematics Growth Team, a statewide program of instructional leaders focused on engaging and evidence-based teaching practices. In 2018, he was named Australia's Local Hero in the Australian of the Year Awards and listed as one of the Top 10 teachers in the world by the Global Teacher Prize. He is an internationally published author, TED speaker, TV host of ABC's Teenage Boss and Channel 10's Ultimate Classroom and Fellow of the Royal Society of New South Wales.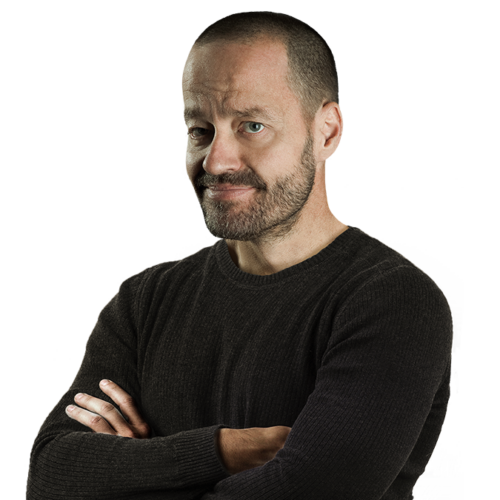 Adam Spencer
A lifelong numbers nerd, Adam flitted with a law degree and a PhD in pure maths before winning – of all things – a stand-up comedy competition 'Raw Comedy' run by triple j radio. This national search for as-yet undiscovered talent continues today, but as Adam explains "I entered in its very first year. The standard was appalling – so I went really well!"
Through this Adam met the good people at triple j and within a couple of years was hosting their breakfast radio show with his good friend Wil Anderson. After 6 years Adam and Wil called it a day. But a year later Adam was back on the grown-up ABC Sydney radio station 702 where for 8 years he set ratings records and maintained second place in Australia's largest and most competitive market. In December 2013 he called an end to 8 years of news, traffic, weather and chess results on what was without doubt the geekiest radio show Sydney had seen in a very long time, if ever.
Adam has complemented his radio career with numerous television roles hosting everything from the national science show Quantum to poker championships, to appearing on the weekly sports review The Back Page, ABC news and current affairs wrap The Drum. His Sleek Geeks Science Comedy show with Dr Karl Kruszelnicki was a particular favourite of the public.
A passionate sports lover, Adam is an ambassador for the Sydney Swans and in 2016 had the honour of being their Number 1 ticket holder. Listeners to his radio shows know well that he coached a women's soccer team at the University of Sydney for over a decade. He is the University's first-ever ambassador for mathematics and science and is aligned with numerous charitable causes. He is an ambassador for the Fred Hollows Foundation, co-founder of Dry July which has raised over $75 million for adult cancer services, and a former board director of Redkite.
His two daughters love him but wish he wouldn't turn every conversation into an exploration of mathematics. And did you know, two is the only even prime number…
---
Our Leadership Team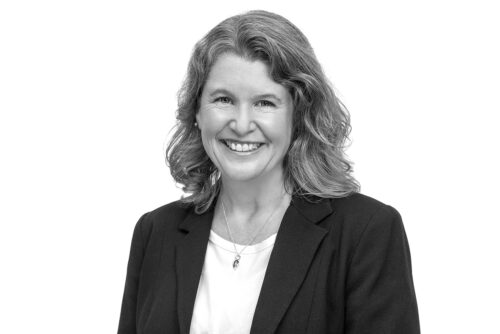 Sherrill Nixon
Interim CEO and Director of Donor Relations
Sherrill has been with Schools Plus since its earliest days, working with Rosemary to establish the organisation before moving into her role as leader of our donor relations team. She has a background in journalism, having spent 20 years as a reporter and editor at some of Australia's leading media organisations including Fairfax Media. Still a news junkie, her weekends are often spent reading newspapers on the sidelines of Sydney's ovals while watching her children play sport.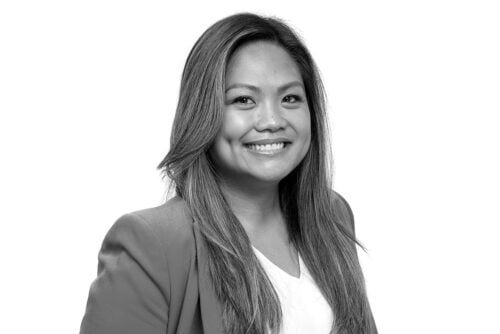 Arabelle Brewer
Director of Operations and Company Secretary
Arabelle is a hands-on business strategic transformation partner and leader, with over 20 years professional experience in Business Operations, Sales & Marketing, Human Resources and Organization Management, within the commercial and not for profit sectors in Australia, New Zealand and United Kingdom. Arabelle is a member of the Australian Human Resource Institute and in 2017, won APSCO's Managing Director Recognition Award for her work and contributions in the Staffing and Human Resources industry. Outside of work, Arabelle loves to paint, travel and taste new cuisines.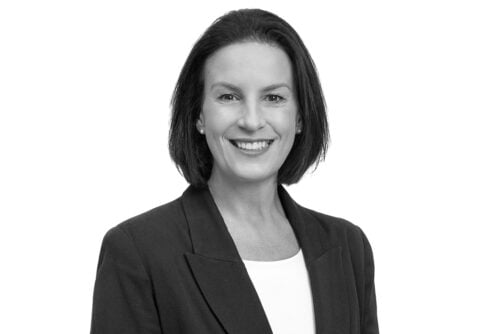 Karen Robertson
Director of Fair Education
Karen joins School Plus with extensive experience in education and a variety of key strategic roles. As a passionate advocate for the power of education to enrich lives, Karen moved from classroom teaching to leadership positions and has held roles as Principal, Head of Inclusive Education, Consultant, as a Director of Programs and CEO with a number of Not for Profit organisations. She has a passion for increasing opportunities and awareness for students not reaching their potential and has worked extensively on initiatives to support disadvantaged students, helping to bridge the gap. Karen's unparalleled grasp of current educational realities is equally matched by her big picture thinking, and practical solutions to navigate change. When not at work you will find her enjoying time with family and with her four-legged friends.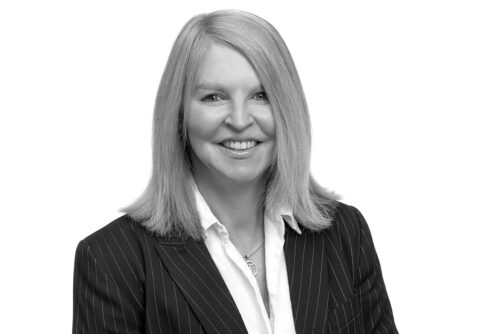 Jane Ogilvie
Director of Marketing and Government Relations
Jane joins Schools Plus with extensive experience in the Marketing, Publishing and Not-for-Profit sectors. As a passionate advocate for enriching the lives of vulnerable children, Jane has held senior leadership roles in some of the most respected global NGOs, helping to ensure that young people have the opportunities that enable them to be healthy and flourish. As a former teacher, Jane has experienced first-hand how children are impacted by the educational divide in Australia and she aims to ensure that through the power of communication, she is able to give all Australian children in disadvantaged communities the ability to thrive and succeed.
---