The Commonwealth Bank Teaching Awards recognise great teachers or school leaders for their impact on children and school communities. The two award categories are:
Teaching Fellowship
Twelve outstanding teachers or school leaders receive a prestigious $40,000 Teaching Fellowship, including $25,000 for their school as well as participation in a 12-month professional learning program.
Early Career Teaching Scholarship
Ten teachers, with 5 years or less in the profession, are selected for a $10,000 scholarship including professional development funds and participation in an exclusive learning program supported by Salesforce.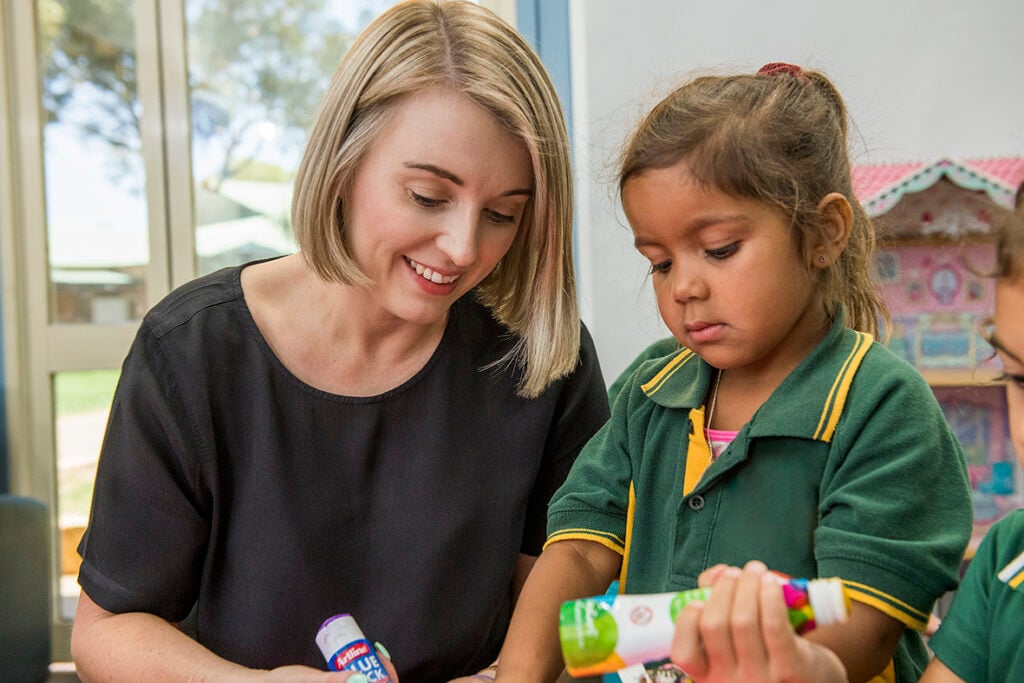 WHY YOU SHOULD APPLY
The Commonwealth Bank Teaching Awards program was established in 2016 to advance Australian education by rewarding outstanding teachers.
The awards are given to 22 inspirational educators who each year participate in a unique 12-month program designed to recognise their impact, support ongoing professional development and build a national community of education leaders who inspire and influence education around Australia.
80%
of recipients took on new leadership positions after the program
90%
of recipients said the program enhanced their capacity to influence the education system
97%
of recipients said the program made them feel more valued as members of the teaching profession
"The professional learning alongside other high-potential educators and leaders is rare. I have not found an experience like that anywhere else.''
"It has opened up a world of potential and perspectives on education and how we can create a better system for all."