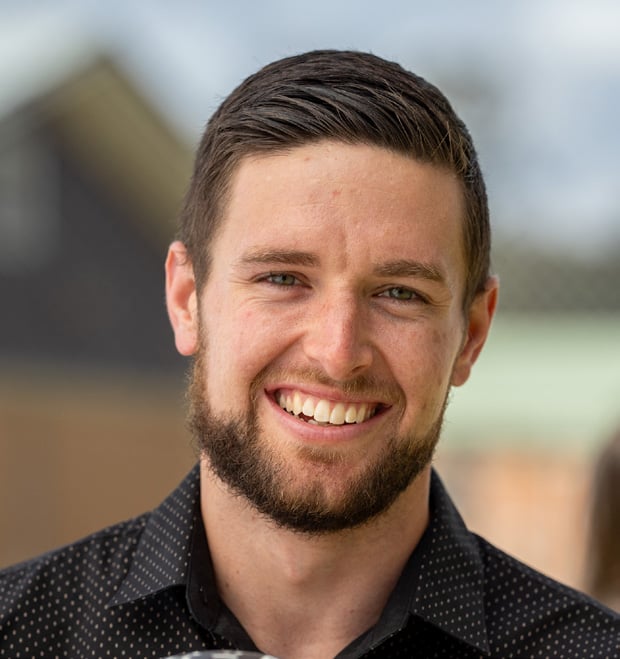 Joshua Barden
Emmaville Central School, NSW
Ngoorabul
Early Career Teacher
Being an early career teacher at Emmaville Central School in remote NSW can be challenging. 75% of students are in the lowest socioeconomic quartile and many experience wellbeing issues, including a lack of optimism about their future. With his infectious positivity and dedication to his professional development, Joshua Bardon, a classroom teacher and the school's Sports Coordinator is making a meaningful difference to many students' lives.
Joshua has achieved this through a series of creative classroom initiatives. One inspirational example is a 'Love Where You Live' wall in Joshua's classroom, where he invited students to place images about what they loved about their community, with the intention of fostering greater pride in their region.
With attendance and engagement ongoing concerns, Joshua created new units of work specifically relevant to the context of his students and built to spark student interest. These focused on challenges students were likely to navigate in their region, with a strong emphasis on providing students with a basis to achieve a happier, healthier and more financially stable life. They studied health problems in their area, explored post-school employment opportunities, and built links with the community, including an after-school Rural Fire Service cadet program.
Being a single-person faculty, Joshua has been proactive in developing his own skills and knowledge. He is actively involved with the Rural Learning Exchange holding online synchronous lessons and sharing resources with other teachers in rural and remote schools. Joshua strongly believes all children should have access to a high-quality education and specifically applied for a rural position to make an impact on the lives of young people and potentially break, what is for some, generations of disadvantage.