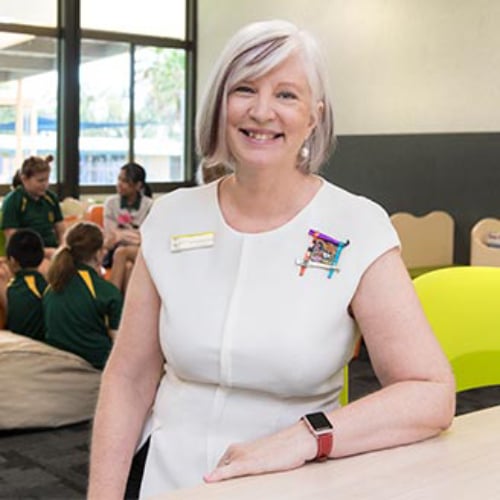 Lorraine Evans
Malak Primary School, NT
Teaching Fellow
By refusing to compromise on academic standards and renewing connections to its community, Principal Lorraine Evans has turned around the fortunes of an under-performing Darwin primary school.
She works with feeder day care centres and the local high school to create a "golden thread" of connected education, ensuring that students at Malak Primary School – half of whom are Indigenous – can meet expected standards when they transition to the next tier of schooling.
Students are rewarded for being able to articulate their own learning goals, and achievements are heading upwards: years 3 to 5 are exceeding national numeracy gains standards and the number of students assessed as educationally vulnerable is falling. Parents and teachers are warmly supportive.
Lorraine stays motivated by the conviction that, "Every child can learn – maybe not at the same pace or in the same way – but everyone can learn."