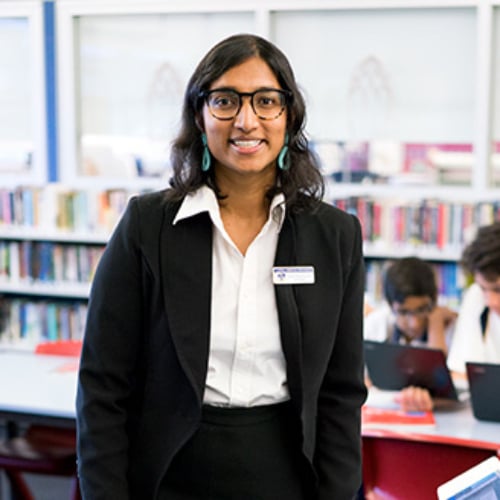 Yasodai Selvakumaran
Rooty Hill High School, NSW
Teaching Fellow
Yasodai Selvakumaran has been recognised as an under-35 'rising star' of Australian education by The Educator magazine for her commitment to her students and as a leader of other teachers.
A specialist in History and Society and Culture, her redesign of the Society and Culture course contributed to doubled enrolments in her school with students achieving above state average results over successive years. Yasodai is recognised for her expertise in mentoring and collaborating for innovation. Her implementation of Rooty Hill High School's Creative Inquiry Cycle was featured by the Australian Learning Lecture series in 2017.
When she was 10 months old, her Tamil parents migrated to Australia from the war in Sri Lanka and raised her in rural and regional Australia. Yasodai's experiences drive her philosophy of education to create opportunities that help teachers and students be the best they can be.