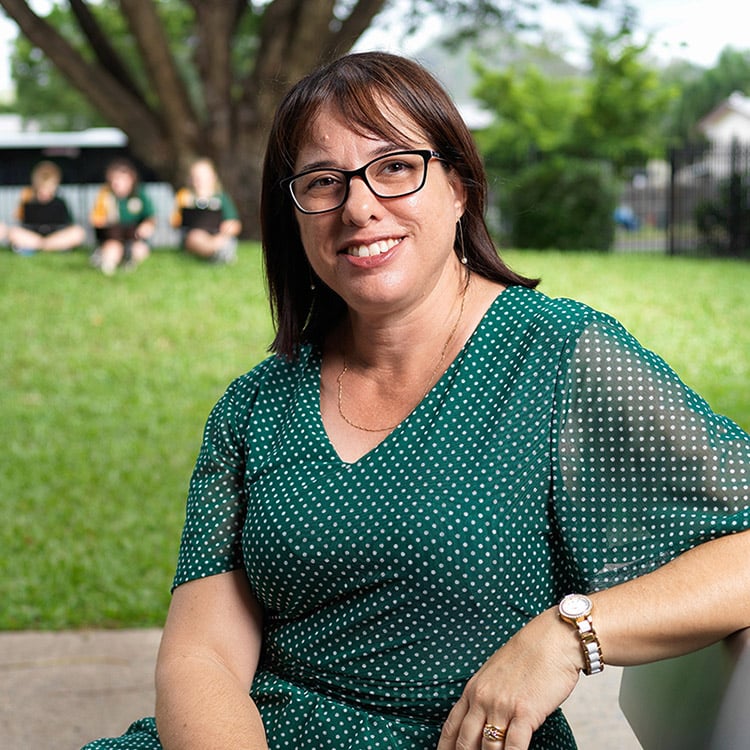 Wendy Bode
Thuringowa State High School, QLD
Teaching Fellow
Wendy's approach to future challenges for her students is disrupting traditional teaching to build students' enthusiasm for STEM and develop skills for participation in what she terms a regional "innovation ecosystem"
The North Queensland economy is being transformed by investments in the defence, resources and manufacturing sectors, but Wendy Bode could see her students were at risk of being excluded from jobs in these technology-heavy industries.
Her response: to engage employers from mining, minerals, energy and construction sectors in a collaborative science, technology, engineering and mathematics (STEM) learning project for students in Years 5 to 9, focused on emerging technologies, problem solving and critical and creative thinking.
The Deputy Principal of Thuringowa State High School in Townsville has extended the Global Tropics Future project from its beginnings in 2017 to reach more than 558 students from 42 of the region's public schools in 2020, via online networks and remote learning. At the same time she has introduced industry-led study modules on microplastics and recycling, biotechnology in healthcare, and engineering for construction in the tropics.
Wendy's approach to future challenges for her students is disrupting traditional teaching to build students' enthusiasm for STEM and develop skills for participation in what she terms a regional "innovation ecosystem".
The program – one of three regional STEM projects delivered under the Queensland Virtual STEM Academy – was engaging "students who are disadvantaged by distance, socioeconomic background, Indigenous culture and gender, giving these students opportunities they would not have previously received."