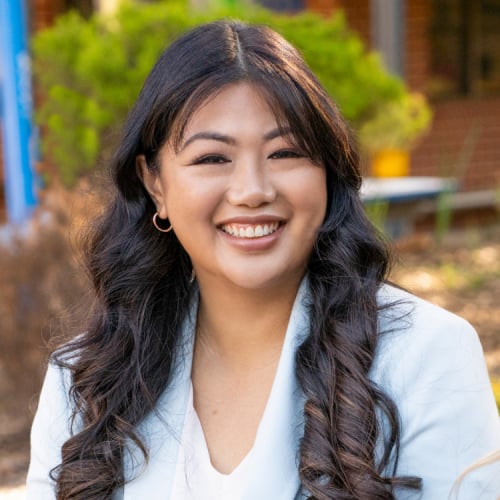 Stephanie Salazar
John Purchase Public School, NSW
Kur-ing-gai Country
Teaching Fellow
Stephanie is the Assistant Principal and Instructional Coach at John Purchase Public School in north-western Sydney, where her expertise creating a network of teachers focused on professional development has transformed her school's teaching and student learning.
Stephanie instigated and now manages an instructional coaching program at the school, leads executive coaching, and has developed a high-impact strategy playbook that enables coaches to monitor and evaluate teaching against best practice. To engage parents, she designed and led Parent Masterclasses to support students' at-home learning – over 120 parents took place in a recent Spelling Masterclass that received glowing feedback for the strategies she introduced to help them with their child's spelling at home.
The Principal at Stephanie's school has lauded her 'incredible impact', with staff surveys in 2020 giving the school's teaching strategies the highest rating since 2014. She has also helped develop an impressive network of teachers and leaders beyond her school focused on Instructional Coaching. She founded the New Teacher Tribe, an initiative to support early-career teachers by connecting them with more experienced counterparts. The project has already connected more than 900 teachers across Australia. She was one of the founding members of the Connect, Collaborate, Grow Instructional Rounds network that serves to improve student learning outcomes and showcases teachers' professional learning journeys.
With an abundant level of enthusiasm, passion, and plans to produce a podcast titled The Heart of Coaching, Stephanie is poised to grow her impact even further and help shape the future of education practice across Australia.