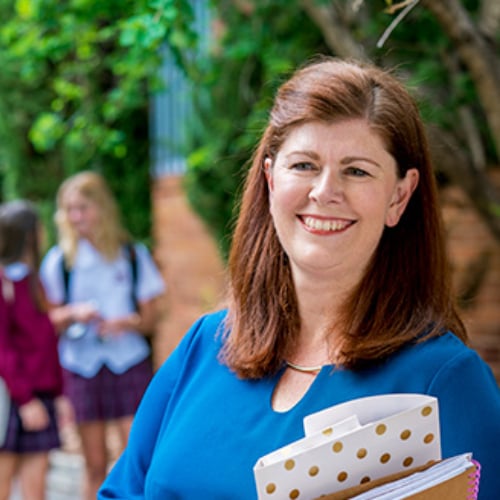 Stacey Quince
Campbelltown Performing Arts High School, NSW
Teaching Fellow
Stacey Quince has transformed an outer Sydney secondary school in her six years as Principal, putting into action her passionate belief in the need to re-examine education.
At Campbelltown Performing Arts High, she drew on staff and university academics to help shake up the school's culture, with "action learning teams" of six to eight teachers finding new ways to improve student learning. She teamed with global technology companies and the London-based education thinktank Innovation Unit to help the 1100 students think globally and act locally.
The results are impressive – more students now complete the Higher School Certificate and go on to tertiary studies, often the first in their families. Year 9 NAPLAN results are the highest in four years and Aboriginal students have significantly outperformed their NSW Indigenous peers in statistically similar schools, also defying national trends by outperforming non-Aboriginal students.