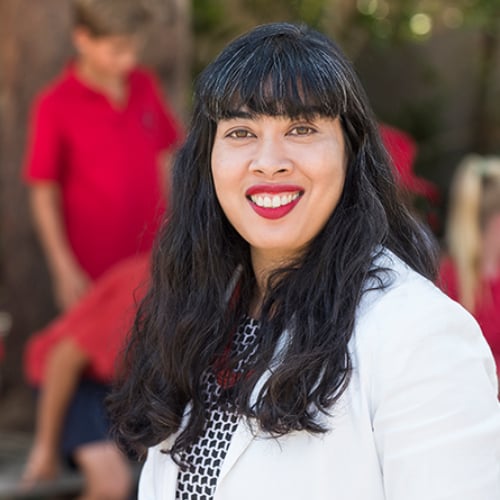 Shanti Clements
Beauty Point Public School, NSW
Teaching Fellow
Why did you apply for a commonwealth bank teaching award?
I applied for the Award to help contribute to innovative, future-focused projects at our school. I wanted to find a way where our school could meaningfully prepare children to thrive lifelong – not just in the schooling system.
How did you find the application process?
It can be hard to write an application at times. However, this experience enabled me to look back at my leadership and the school's journey over the past 8 years. I was very proud to be able to show the growth of our school – both academically and with our wellbeing programs. To be able to take a small school and grow the capacity of our staff and students so that we were listed in the top 300 Australian schools for growth in NAPLAN was extraordinary.
What has been the highlight of becoming a teaching fellow?
The highlight for me is about working together with a like-minded group of amazing educators and leaders. To be able to create a project that can support other Australian educators and to help inform the national landscape is an incredible opportunity. Also, the opportunity to support my school's ongoing transformation journey inspires me each day. I feel very honoured and privileged to be an inaugural Teaching Fellow. I hope that collectively the Fellowship will continue to support the future of education across Australia, and be positive role models to future fellows.
How do you see the teaching fellows working together to influence teaching in Australia?
Together we can contribute to the national landscape. I believe we can play an important role in providing a practitioner-led and growth mindset approach to education.
What advice would you give any teachers or school leaders thinking about applying this year?
Have a go and dream big for your schools. Explore the learning journey of your school – as well as the evidence-based practice – to help describe the narrative ('story') of your community's learning journey.