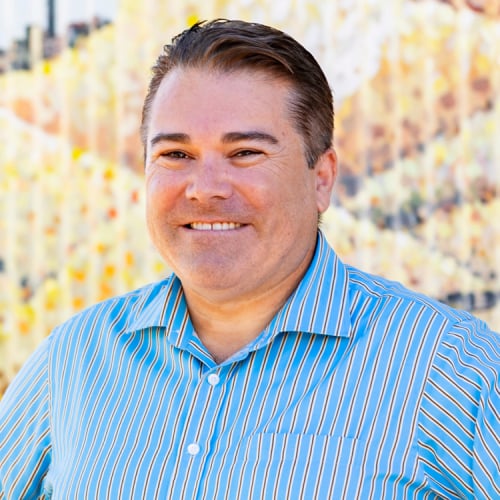 Shane Wilson
Marble Bar Primary School, WA
Nyamal Country
Teaching Fellow
As Principal of the small, remote Marble Bar Primary School, located about 200km from Port Hedland, Shane has transformed the school into a state leader in culturally responsive STEM education.
With a commitment to two-way, collaborative leadership with Aboriginal and Torres Strait Islander people, Shane has led the alignment of the CSIRO's Two-Way Science Integrated Program with the local Nyamal community and the Australian curriculum and developed Marble Bar's Virtual World Gallery. The Gallery uses virtual reality and drone technology to preserve and showcase endangered Indigenous languages and is being celebrated by the CSIRO, and shared locally and internationally.
To scale and amplify these creative strategies, Shane is developing a Virtual Teacher Development Centre for other educators and creating vocational employment and training STEM pathways for students through collaborative partnerships with industries in the Pilbara region and around Australia.
Under Shane's leadership, the school and these innovative STEM programs have garnered awards and recognition across the State, as well as from the CSIRO and at the WA Resources Technology Showcase. However, it is Shane's impact in the school's remote area of WA that is most impressive. With a focus on nurturing student leaders to share their Nyamal culture with other intercultural groups and schools, he has helped language to flourish and sparked newfound pride, respect, and engagement in his students and the local community.