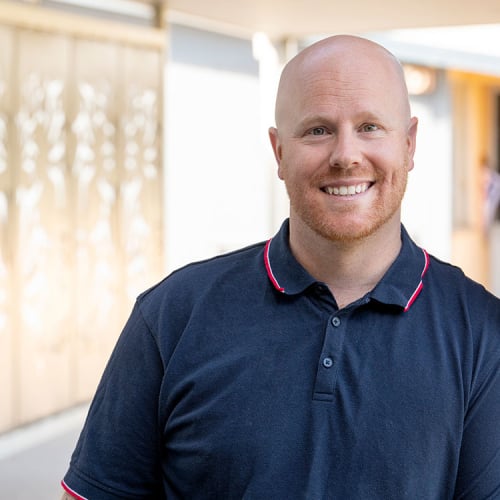 Scott Dirix
Salisbury East High School, SA
Teaching Fellow
Scott Dirix thinks of himself as a rogue in education whose aim is to make school work for disengaged students marginalised both in society and on campus.
At Salisbury East High School in Adelaide's northern suburbs, he has offered curricula recognising what students say they want, while steering them toward meaningful future employment.
In Scott's six years as Senior Leader of Alternative Programs, the number of students involved has grown from 25 to 125, the rate of suspensions has dropped, and so have levels of work refusal, disobedience and disengagement with learning. More than 90 per cent of students have improved their attendance rates.
Where parents were once wary of flexible learning – favouring more traditional styles, many now want it for their children. Other educators are keen to learn from this success in engaging deeply disengaged students. Scott's leadership in this area and his program is being widely shared across schools in metropolitan and rural South Australia and has been recognised for an Innovation in Practice Award.
Scott is driven to stop student development being shackled by regimented systems.
"Ultimately, I want my position and program to no longer be a niche, but logical mainstream option."
Scott now teaches at Indie School (SA).