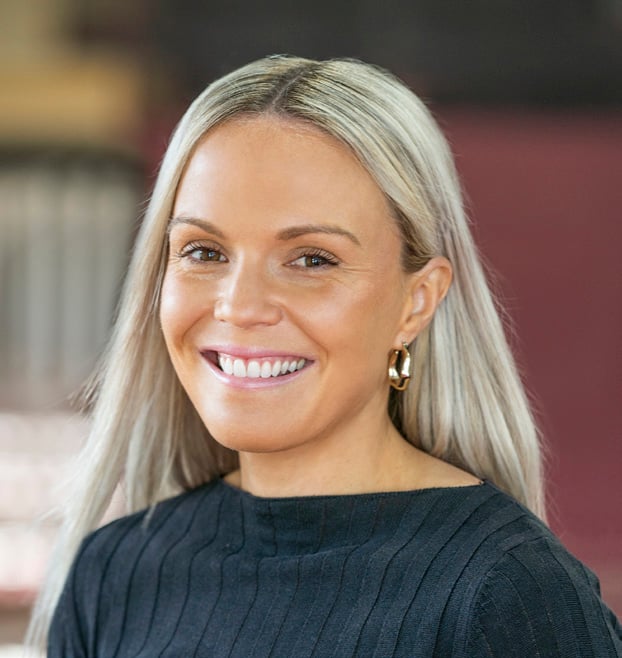 Sara Curtis
Marsden State High School, QLD
Yuggera
Teaching Fellow
To support teacher development, retention and wellbeing, it is crucial to mentor, support and upskill other teachers, particularly beginning and early career teachers. Sara Curtis, Head of Department for Teaching and Learning Programs at Marsden State High School in Logan, has been instrumental in creating and leading incredibly successful programs to support teachers of all levels.
Marsden High is one of Australia's largest schools with 3,800 students from 54 distinct cultural groups, and 257 teachers with over 30% in their first three years of the profession. Since 2019, Sara has created and led professional development for teachers at all stages of their careers, including beginning and early career teachers, mentors, teachers returning from extended leave, and Highly Accomplished and Lead Teachers.
Sara's particular focus has been leading professional development for more than 90 beginning and early career teachers, assigning each with a mentor and providing 24 supported classroom observations per year. With teacher wellbeing at the forefront of her programs, Marsden's current retention rate for this group is above 95%, with the school attracting 35+ new young teachers every year.
In 2022, Sara presented at Griffith University's 50 000 Futures Project, delivering key strategies on attracting and retaining staff. She has also trained as an accredited Initial Teacher Education Panellist, part of a national quality assurance process to ensure initial teacher education programs are preparing classroom ready teachers.
Marsden and Sara's team were recognised in the prestigious Australian HR Awards in 2021 and 2022, for best professional learning and graduate support; the first school to win this award against major corporate finalists!