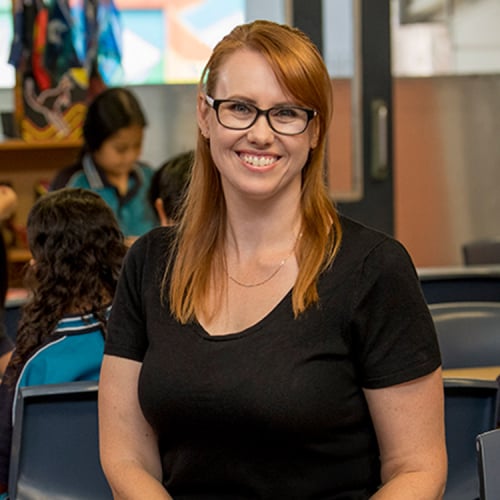 Rebecca West
Bonnyrigg Public School, NSW
Teaching Fellow
I maintain a commitment not to let any student fall through the cracks - I am dedicated to ensuring teachers provide students of all abilities with tools to be engaged and productive global citizens.
Rebecca West was just getting serious runs on the board in improving the academic performance of Bonnyrigg Public School, when the Covid-19 pandemic hit.
Concerned that the new gains could be lost during the period of remote learning, and armed with her individual knowledge of each of the school's 300 students, the Deputy Principal: Instructional Leader swung into action with modified programs for the most vulnerable, and extra resources and guidance for their families.
Then she quickly created a series of handwriting videos to add to her popular Clever Pickles YouTube primary education series, some of which have more than 100,000 views. "I maintain a commitment not to let any student fall through the cracks," Rebecca said, describing how she integrates her creative approach with rigorous teaching and assessment."
It turned out the students' progress was more resilient than Rebecca had feared. Their performance was maintained after they returned to the western Sydney school, one of the most diverse in NSW with 80% of students from a language background other than English, while almost all the others are Aboriginal. Bonnyrigg easily met regional achievement targets in numeracy and literacy by the end of 2020, and its improvement has boosted its local reputation, with a 20% increase in enrolment.