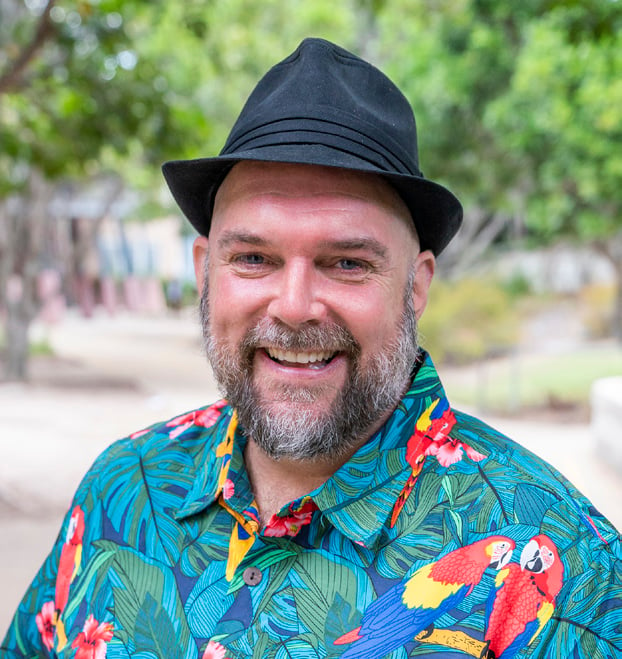 MJ Raatz
Forest Lake High School, QLD
Jagera, Yuggera and Ugarapul
Teaching Fellow
To combat increasing student absenteeism and disengagement, MJ Raatz, Head of Department for Digital Technologies and Business at Forest Lake High School, a large school in western Brisbane, has incorporated students' interest in gaming into the curriculum in an innovative and highly impactful way.
MJ first created the Esports program as an extra-curricular activity, but this soon became a school-wide initiative, with the program being incorporated into the digital technologies curriculum for years 7-12. With students showing a keen interest in gaming and esports, MJ worked with a team of educators to design a program that focused not only on technology skills, but also on positive engagement, relationships, growth mindset, health and wellbeing.
The program has been extremely popular, with over 200 students participating and absenteeism significantly reduced. Many students who had below 80% attendance were now achieving >95%. Another benefit of the program was its inclusivity. 25% of participating students have a disability, with participation showing evidence of increased social participation at school. The program with its authentic links to industry has also resulted in new career pathways for students in an evolving industry.
MJ's program has now expanded further, with connections with over 300 schools and 550 teachers across the country collaborating on growing Esports programs with a student wellbeing focus. MJ is proactive in sharing his expertise through conferences, online meetings and workshops and he has recently led the creation of Australia's first Diploma of Esports in collaboration with Queensland University of Technology.