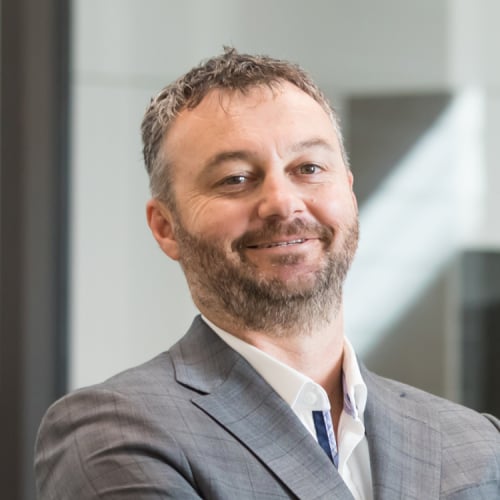 Michael Hornby
Mabel Park State High School, QLD
Yuggera Country
Teaching Fellow
Over the last seven years as Principal of Mabel Park State High School in Logan, Michael has transformed the school's learning environment through a series of innovative interventions focused on supporting student wellbeing and engagement.
Recognising the critical needs of his community, Michael developed a cross-disciplinary team at the school comprising youth workers, guidance officers and a psychologist to create wrap around support for his students. He also pioneered an innovative on-site GP program, the first in Queensland, which has since been rolled out in 50 other schools. Partnering with a local settlement organisation to support Syrian refugees who attended his school, Michael's initiative brought housing, education, and social services together to support students and families.
Coupled with these support services, the introduction of new and engaging programs such as a Malaga Polynesian Pathways group, Gaming Club and Girls in Engineering and Maths (GEMS) saw student engagement and achievement improve significantly. Michael also established a STEM Partnership Program with Queensland University of Technology to provide mentoring for his students. In 2022, 42 students are enrolled in the program and will receive direct entry into the university upon successful completion of Year 12.
Michael's inspirational leadership has also generated impact beyond his school. In partnership with fifteen local schools and Griffith University, Michael established the 50,000 Futures Project, showcasing outstanding local teachers at an annual conference attended by more than 450 teachers and community leaders.
Recognising Michael's remarkable impact, enrolments have tripled since he joined the school, which is now seen as the 'school of choice' in Logan.