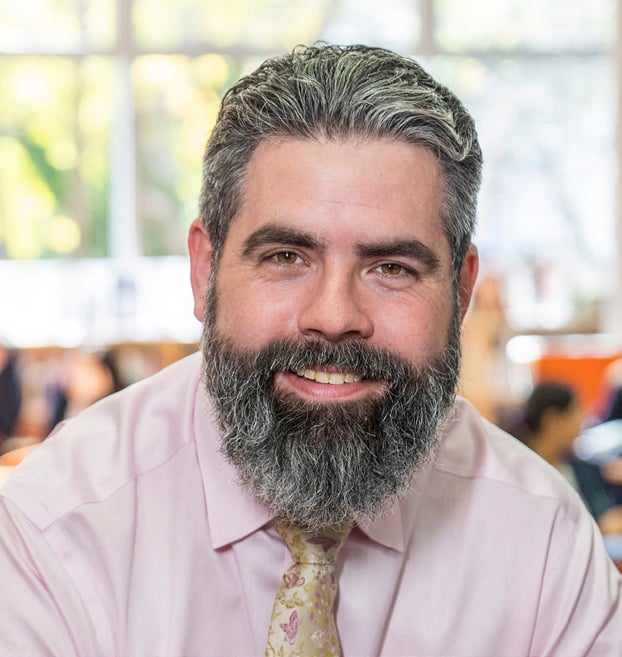 Matthew Esterman
Our Lady of Mercy College Parramatta, NSW
Dharug
Teaching Fellow
Students can only be what they can see, and Matthew Esterman, the Director of Innovation and Partnerships at Our Lady of Mercy College in Western Sydney, has developed a range of future-focused programs and partnerships that has helped the girls at his school imagine and create successful futures.
Matthew's focus on enabling practical, real-world opportunities for his students has led to the implementation of innovative co-curricular initiatives, including an entrepreneurship program, eSports, Drone Squadron, the Western Sydney University (WSU) AcademyU program, and a Future Not Followers financial literacy program for women. He has recently developed a new Multicredential Portfolio where students can record their engagement, academic growth, mindset and values mapped to the VET Framework.
His work has made a significant impact on the range of opportunities and culture within the school, while on a wider scale he is challenging and sharing what education can look like in the coming years and decades. Matthew has proactively partnered with Western Sydney University, Powerhouse Museum and other organisations to explore latest ideas and create exciting events. He shares his knowledge widely, through leading and building the TeachMeet network – an informal network for educators to share inspiring and engaging ideas.
Matthew's passion for future-focused education is making an impact in schools and beyond his profession. He is currently in high demand for speaking engagements on a wide range of topics and has been awarded the Dr. Paul Brock medal from the Australian Council of Educators.