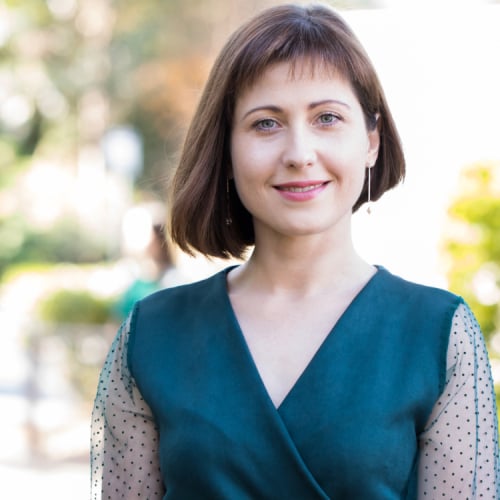 Liudmyla Kovalev
Loganlea State High School, QLD
Waka Waka Country
Early Career Teacher
Luda credits her grandfather, who only had four years of schooling, with fostering her strong belief in the value of education when she was growing up in Ukraine. Since moving to Australia fresh out of university, she has used her passion for teaching to find new ways of engaging her students' and inspiring their passion for learning.
As a Maths and Science teacher at Loganlea State High School, Luda has implemented new technologies to transform her students' learning experiences. She introduced Apple TVs into her classrooms to enable innovative ways for students to collaborate and learn and integrated augmented and virtual reality technology to teach visualisations such as the layers of the Earth and the human digestive system.
Luda's commitment to building an innovative learning environment has seen strong improvement in students' engagement. Through coaching teams in STEM competitions, she has also fostered a culture of high expectations and achievement. Her student teams have won maths competitions and presented at Griffith University's STEAM into STEM competition.
Beyond her classroom, Luda mentors new and pre-service teachers and shares insights into the potential of new technologies at Loganlea's Professional Development Café sessions. She has been invited to mentor other teachers in her region and the school has doubled its resources for VR teaching because of the impact of her work and training.