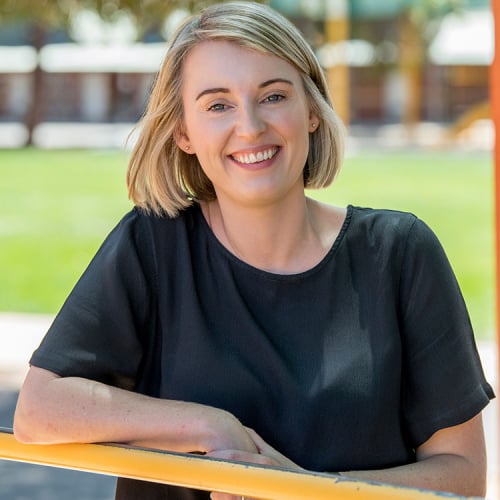 Lisa Young
South Kalgoorlie Primary School, WA
Teaching Fellow
Primary school teacher Lisa Young says she is incapable of walking away from an issue that disadvantages a child.
This determination has led her to make an incredible difference at South Kalgoorlie Primary School, some 600 kilometres east of Perth.
Lisa has devised and delivered an intervention program for younger children at educational risk that focusses on building resilience, managing stress and regulating emotions.
She aims to prevent these children from disengaging from education in middle school. The improvement in students participating in her program has been so marked that this year, it is being extended to students from Years 2 to 6 considered at risk.
A lunchtime play space called The Haven – another initiative created Lisa – where students receive supervised play, mentoring and emotional support has also seen a significant drop in the number of behavioural incidents at the school.
Lisa's influence extends to developing collaborative teaching resources to address students' difficulties with literacy.
"I have the inability to give up or give in, and an unwavering belief in the potential that education serves in shaping the future of students and their communities."