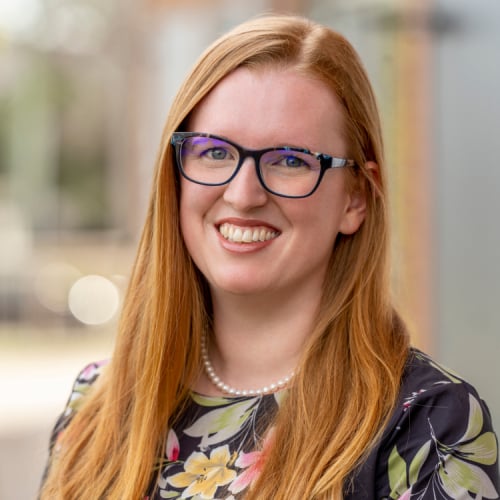 Lauren Walters
St Agnes Catholic High School, NSW
Dharug Country
Early Career Teacher
Lauren has an enthusiasm and passion for innovative learning that has greatly assisted the students at St Agnes Catholic High School in western Sydney, particularly her pioneering work in helping to develop the school's online learning programs.
In 2020, Lauren started posting her Maths lessons on YouTube to help students revise for exams. As lockdowns hit and resources for remote learning were needed, she filmed a series of instructional videos for her classes and shared these with the whole school. Encouraged by positive feedback from parents and students, Lauren has since created an extensive range of online lessons – planning, filming, and editing the videos in her spare time.
During lockdown in 2021, Lauren and two colleagues stood up to spearhead the school's approach to remote learning. Lauren developed a structure to help lessons be delivered online via zoom, designed and implemented programs to help students struggling across core subjects and created custom remote learning timetables for over 500 students to make the process as easy and accessible as possible. Her efforts made a significant contribution to positive learning outcomes for St Agnes's students over a particularly difficult period.
Lauren is committed to furthering her own learning and is currently pursuing a Masters in Leadership and Management in Education at the University of Newcastle.