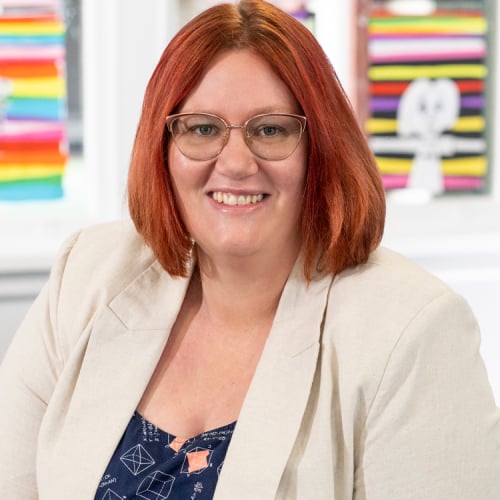 Kathleen O'Rourke
Cootamundra Public School, NSW
Wiradjuri Country
Early Career Teacher
At Cootamundra Public School in regional NSW, Kathleen has pioneered new data and research-informed teaching in her classroom to help her students on to greater levels of achievement.
Noticing how often students struggled to follow instructions on new learning tasks, Kathleen began a journey of discovery that revolutionised her teaching. Implementing practices informed by cognitive load theory that incorporated direct instruction, she noticed a marked improvement in student understanding and confidence grappling with new material. She pioneered new methods using visual prompts aimed at reducing student's cognitive load that has helped to reduce disruptive behaviour and increase engagement.
To better measure and share the impact of her new insights throughout her school, she is now using NAPLAN scores and Department of Education surveys to benchmark students and tailor interventions to individual needs. Kathleen is using her data-driven approach to drive professional development in her school as well. As her school's Digital Classroom Officer, she has helped to deliver data literacy workshops for colleagues and led an analysis of the school's literacy practices to improve student outcomes.
With an inspirational drive to help her students succeed, Kathleen is pursuing a Master of Education with a focus on language and reading to gain new insights into literacy education.