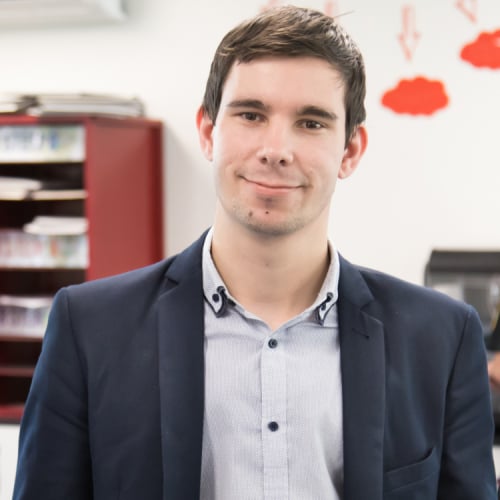 Justin Betts
Sunnybank State High School, QLD
Yuggera Country
Early Career Teacher
Justin has initiated and led incredibly successful esports programs introducing new career pathways for his students, as well as increasing enrolments and engagement in cutting-edge STEM subjects.
At his previous school, Forest Lake State High, Justin introduced an extracurricular Esports Club to give disenfranchised students a community at the school. Over 200 students became involved in weekly training and internal competitions, and students achieved victory in several state-wide esports competitions.
This remarkable success led Justin to develop an esports elective for Year 9 students. Learning about computing networks, video production, gameplay strategy and coaching, the subject gained excellent student feedback and led to significant improvements in school engagement, including for several students who previously had very poor attendance rates.
Interest in digital curriculum and STEM subjects has spiked since Justin's innovative subject was introduced, and the school is now planning to expand access to other year groups.
Justin is helping other Queensland schools set up esports clubs and curriculum – including implementing a Primary School Esports Cup for local schools. Through a partnership with Queensland University of Technology, Justin is expanding the school's curriculum so students can complete term-long work experience in their esports department and access mentoring from QUT's Esports Elite Athletes. Justin is currently Acting Head of Department Technologies at Sunnybank State High.