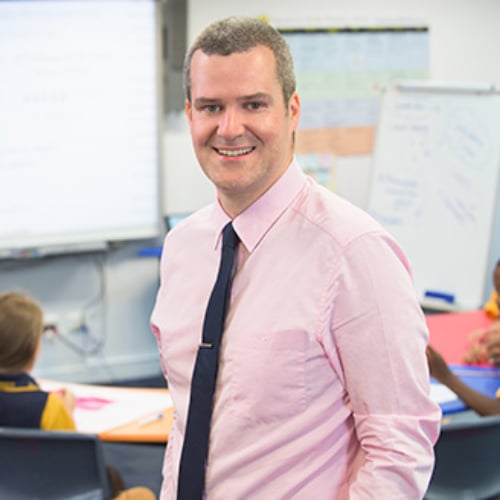 John Cleary
Casuarina Street Primary School, NT
Teaching Fellow
John Cleary, who was born into a teaching family in England, felt he had done a good job with his students as a primary school teacher in East London – until he arrived in Australia and worked in Arnhem Land.
In his first week at Ngukurr, an alarming number of Aboriginal students stopped coming to class. So he changed his teaching style and focussed more on what children and their families said they needed. Attendance improved.
Now, as Principal of a primary school in Katherine, John takes learning cues from the students themselves and it has paid off, with one of the nation's best NAPLAN-measured improvements between Years 3 and 5 in reading, writing and numeracy. His philosophy is "relationships first." He knows at least five things about each of his 405 students and just about everyone in town knows him.