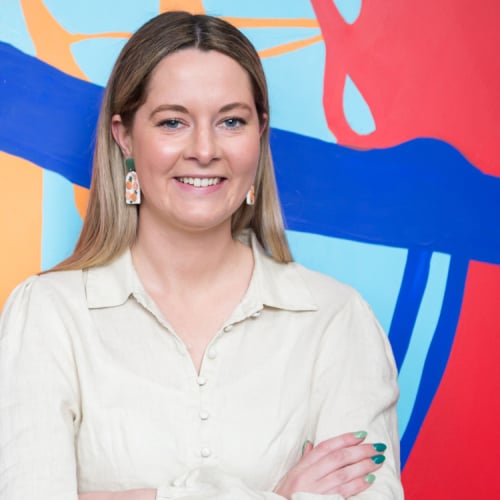 Jessica Cridland
Monterey Secondary College, VIC
Boonwurrung Country
Early Career Teacher
As a teacher and the Year 7 Coordinator at Monterey Secondary College, Jessica has integrated trauma-informed practices and introduced innovative sporting programs to transform her students' wellbeing and engagement in learning.
Central to Jessica's practice is her commitment to inclusion. She is passionate about providing learning pathways for each of her students who count amongst the most marginalised young people in Victoria. Through incorporating trauma-informed practices derived from the Berry Street Education Model into her Physical Education classes and using 'ready to learn' plans, she has helped students identify and implement strategies that de-escalate their stress response. By increasing on-task learning time and teaching emotional intelligence skills, her senior students have achieved significantly improved outcomes in their final year exams and shown increased engagement in other classes.
Jessica's focus on working to bring out the best in her students has also played out in her development of the school's partnership with the St Kilda Football Club and Frankston District Netball Association. Since founding the partnership in 2021, she has worked closely with the clubs on the vision and aims of the program while constantly refining it with student feedback. With very high rates of student engagement, the program is considered an overwhelming success by her school and the partner clubs.
Jessica's inspiring leadership has contributed to a cultural shift that has seen a huge increase in school enrolments and restored community faith in the school.