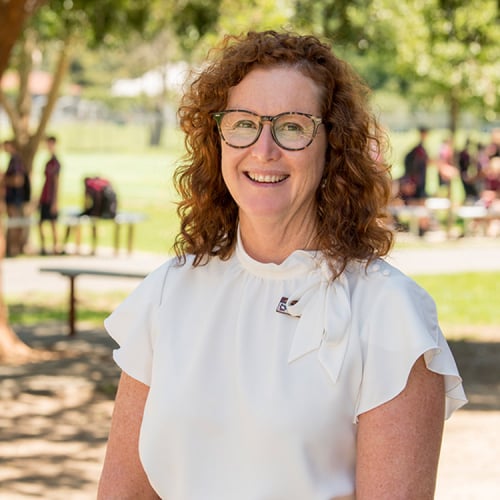 Jennifer Parrett
James Fallon High School, NSW
Teaching Fellow
I have made a lifelong career of improving the learning and life outcomes of rural students, especially those who need more support than others, and I am committed to creating equity for our young people.
James Fallon High School is a microcosm of Australia's migration history. Alongside a growing number of First Nations students in rural Albury in southern NSW are the children of successive waves of migration from Europe and central, south east and south Asia. Increasingly, they are being joined by new arrivals from conflict-ridden regions in Africa and the middle East, often via years in a refugee camp.
The demographic shift, said principal Jennifer Parrett, "has challenged the school community, and I have responded by initiating changes to support student wellbeing and engagement first and foremost, with standardised measures to follow."
Her unapologetic emphasis on mental health includes putting all 60 teachers through training in trauma-informed practice, to help them understand how traumatic experiences can lead to behavioural issues, and to learn strategies to support students without escalating their distress.
Jennifer is now commissioning a Wellbeing Hub, with low-key meeting rooms and time-out spaces where students can decompress without getting a suspension.
Her motivation is straightforward: "I have made a lifelong career of improving the learning and life outcomes of rural students, especially those who need more support than others, and I am committed to creating equity for our young people."