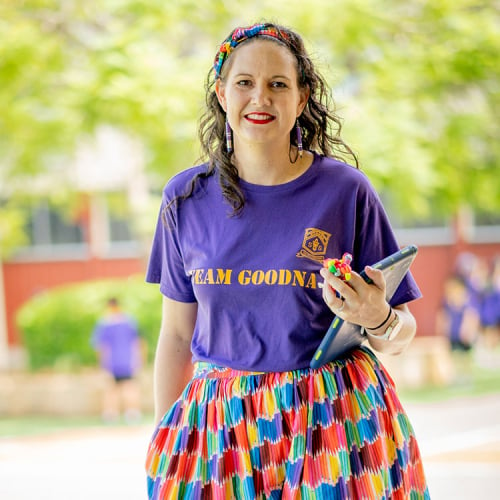 Jay Page
Goodna State School, QLD
Teaching Fellow
As a technology specialist and pedagogical coach at an Ipswich primary school, Jay Page has a vision to prepare students and teachers for an unknown future.
"With the current pace of change, the future of all industries is uncertain. Therefore, we are teaching students without knowing the skills required for this future."
"Educators can position students for an unpredictable future by cultivating an inquiry mindset and 21st century skills such as communication, collaboration, critical thinking, problem solving, innovation and digital literacy."
In 2017, with more than half of its students from non-English speaking backgrounds, Goodna State School had not fully embraced Information and Communications Technology (ICT) in developing these skills, so Jay set out with passion to lead improvement.
She devised a framework to be embedded in all key learning areas and led professional development to upskill staff. Additionally, Jay secured funds to establish The STEAM HQ – an innovative technology space at the school bringing computers and other digital devices into classrooms and students' homes, while running basic computer literacy lessons for parents.
Strong academic improvement and increased parent engagement have been the results and the school, which once lagged behind, is now a successful award-winner.