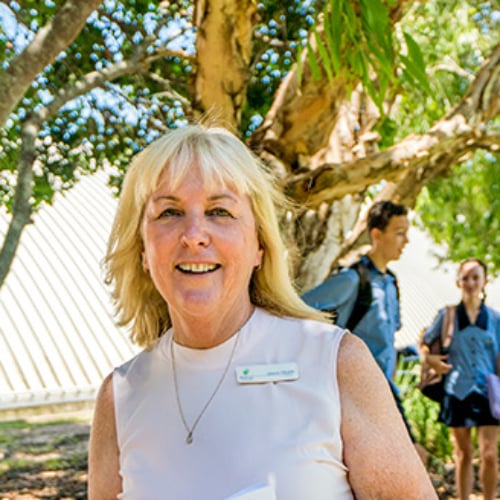 Janeen Silcock
Ballina Coast High School, NSW
Teaching Fellow
Faced with amalgamating two very different secondary schools on the NSW North Coast, Janeen Silcock brought the deadline forward two years to focus on creating a new innovative place of learning.
"I've worked to ensure the design of the new school is about students and learning and not about a building. I want a school where students can colour inside and outside the lines," she says.
Janeen has created a new culture in which staff collaborate purposefully and the school takes an innovative approach, under which both students and teachers have their own coaches and learning is individually tracked. Now, suspensions are declining and attendance is up. Janeen has worked closely with architects, teachers and the community to plan the "no walls, no halls" campus onto which Ballina Coast High School – with its redesigned curriculum – will move in 2019.