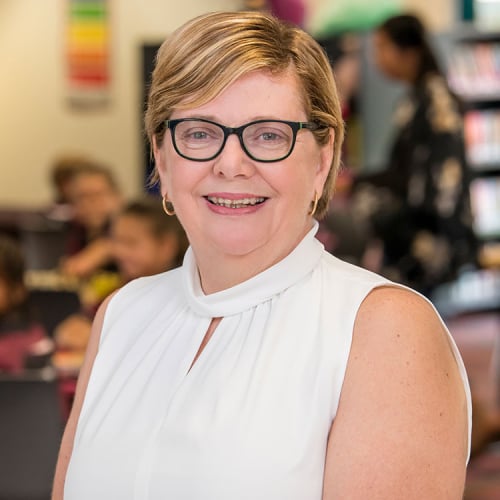 Jacklyn Roberts
Wagaman Primary School, NT
Teaching Fellow
Jacklyn Roberts only moved from Queensland to Darwin two years ago and is already making a big difference to Northern Territory schooling.
As principal of Wagaman Primary School, Jacklyn introduced Spirals of Inquiry – an approach recognised worldwide for contributing to British Columbia's rapid rise in global education rankings.
Focused on increased rigour in learning and developing student voice, Jacklyn has helped improve attendance and family participation at Wagaman Primary School, where academic results have now vaulted into the territory's top 20 per cent and the school has gained an 'Achieve' school status.
With three other schools also using the Spirals model, Jacklyn created the Network of Inquiry and Innovation NT, where teachers engage in collaborative professionalism with no silo mentality.
In 2020, Jacklyn will lead Bakewell Primary, the territory's largest primary school.
One catchphrase which resonates with her is: "A great school has another great school down the road".
Jacklyn is now the Principal of Bakewell Primary School (NT).