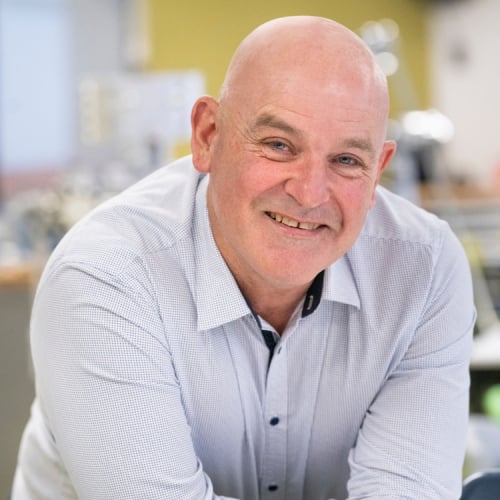 Ian Preston
Murrumbidgee Regional High School, NSW
Wiradjuri Country
Teaching Fellow
During his time as Deputy Principal at Murrumbidgee Regional High School, Ian has championed STEM education and established himself as a leading teacher in this field across NSW, Australia and internationally.
Ian established the Murrumbidgee Academy of STEM Excellence, linking two local high schools with 19 partner primary schools in a collaborative venture to enhance STEM learning opportunities. The program has achieved outstanding outcomes, with higher engagement, participation and student achievement, geared toward providing students with a range of skills for study or employment in future industries.
Through Ian's initiative, students have gained exposure to the latest developments in STEM education from around the world, and students in partner primary schools have been given a clear path to high school-level STEM subjects. There has been a 320% increase in students studying physics at his school, and similar rises in student engagement in mathematics, software design and engineering subjects.
In 2020, Ian was instrumental in initiating the Australia New Zealand STEM Education Alliance, which has developed into an extensive network of collaboration with other STEM educators from Queensland, Northern Territory and New Zealand. This has provided STEM opportunities for students throughout Australia and across the Tasman. In 2022, Ian is part of the team working to introduce and implement the Australian Virtual STEM Academy.
Last year, Ian was awarded the NSW Department of Education Minister's Award for Excellence in Teaching in recognition of his initiation and leadership of high impact learning initiatives.