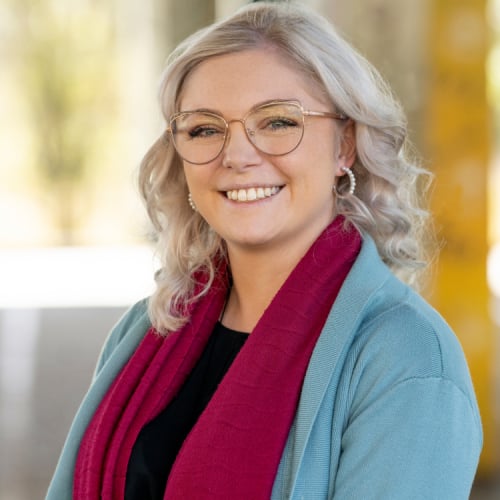 Holly Millican
South Grafton High School, NSW
Gumbainggir Country
Early Career Teacher
Holly's dedication as a Maths teacher has inspired countless students at South Grafton High School and across NSW.
Among her efforts to lessen the stigma and difficulty many students experience with Maths, Holly's founding of the Annual Mathematics Olympics stands out. Now in its third year, the inspiring program is run at five high schools in the Coffs Harbour and Clarence Valley regions, and its digital resources have been accessed by over 30 schools across NSW. Through tasks that seek to inspire, student engagement and confidence have shown consistent and impressive improvement after each competition.
Within her school, Holly has also developed digital resources for all junior programs in her faculty as Acting Head Teacher; helped to transform professional development as a founding member of the school's Lesson Improvement Team, and – perhaps most significant of all – led the school's Tech Help Team across the 2020-21 online learning period.
Holly has also worked with a range of professional development bodies to share her passion for Maths teaching. She is a founding member and current Chairperson of the Mathematics Association of NSW Beginner Teacher group that provides development opportunities for over 200 early career teachers. She has worked with Eddie Woo's Mathematics Growth Team to develop modules for teachers across NSW and her inspirational work has been recognised through numerous awards, including the 2021 Australian Education Rising Star of the Year Award.