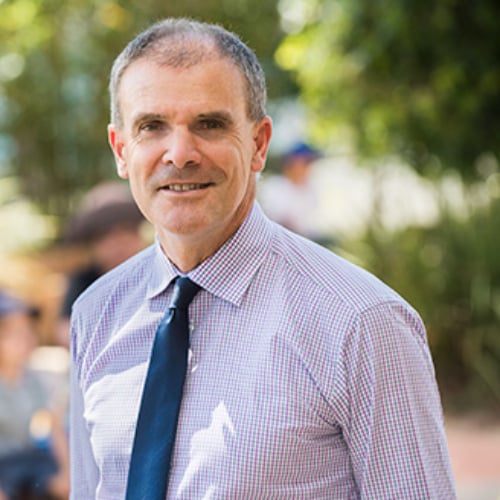 Greg McMahon
Doveton College, VIC
Teaching Fellow
Doveton College in one of Melbourne's most disadvantaged areas is unique in Australia – the product of a merger of five schools, jointly funded by the state government and the philanthropic Colman Foundation. When Greg McMahon became Principal three years ago, attendance levels and academic results were low.
Drawing on international research, Greg overhauled the school's approach to teaching and learning. He tailored it to the many students from families that had experienced trauma as refugees or suffered poverty over generations, and expanded the school's reach from birth to adult learning.
School results, student wellbeing and family engagement have significantly improved. Doveton's Early Learning Centre is one of only seven in Victoria to have achieved an "excellent" rating and the college has become a thriving community hub for hundreds of locals, from babies to adults.