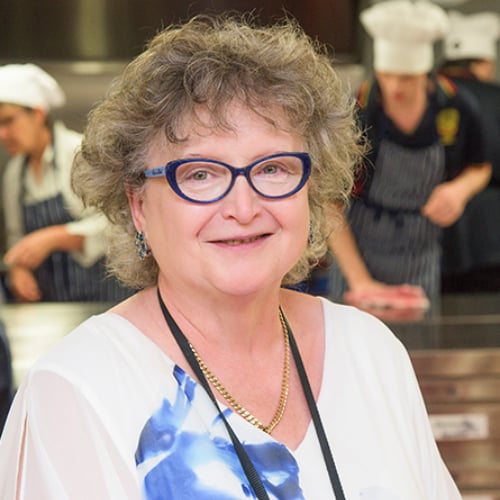 Dr Christine Roberts-Yates
Murray Bridge High School, SA
Teaching Fellow
How has becoming a teaching fellow benefited you?
It has enabled me to work closely with researchers at Deakin University on the development of multiple research ideas and projects into the use of advanced technology to enhance the experience and learning outcomes of students in the Disability Unit of Murray Bridge High School, as well as Year 12 students in the mainstream school. It has enabled me to obtain further grants for a zSpace learning laboratory, allowing students to touch and manipulate objects within a virtual environment, thereby generating a greater awareness, exposure and understanding of them.
How have your school and your students benefited from your award?
The Award adds additional status to the work undertaken by the Disability Unit. It highlights the pioneering research into the use of advanced technology, including Robots, Virtual Reality & Augmented Reality, in the application of novel teaching and learning practices and has placed the Disability Unit of Murray Bridge High School at the forefront of digital learning practices in Australia.
What is the program you're implementing at your school as a result of the award?
The project involves working with the CSIRO to investigate and evaluate the educational and therapeutic benefits of Socially Assistive Robots for students with intellectual disabilities. The introduction of an IVE provides a flexible, supportive learning environment that stimulates empathy and communication, as well as further developing spatial awareness, dexterity and an increased awareness of physical and social safety.
What has been the highlight of becoming a teaching fellow?
Sharing the experiences of other Fellows, and feeling empowered and supported to stretch the learning continuum to shape a realistic 21st century pedagogy that meets the individual needs of disadvantaged students and enables students with intellectual disabilities and Autism to become more productive citizens.
How do you see the teaching fellows working together to influence teaching in Australia?
As a collective group of educational experts and risk takers, the Teaching Fellows are able to formulate and integrate their operational principles, perspectives, knowledge and purpose to embrace challenge and innovation at regional, state, national and global levels. They are an important resource, a catalyst for policy and pedagogical transformation as they cross boundaries to seek new knowledge and operational frameworks.