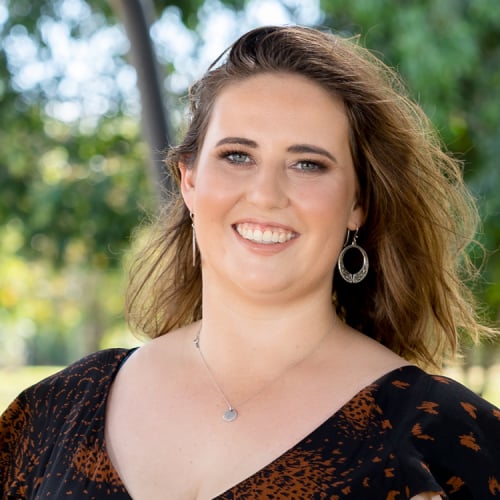 Claire Vogan
Minyerri School, NT
Alawa Country
Early Career Teacher
In three years at the remote Northern Territory school of Minyerri, Claire has had remarkable success in engaging the community to lift educational goals. With 100% of students at her school speaking Roper River Kriol as their first language, Claire has been inspirational in lifting attendance and had a significant impact on student learning in challenging circumstances.
As educational leader in the preschool, Claire has helped raise attendance levels to the highest seen at the school. As well as picking up and dropping off children in the school bus, Claire has introduced frequent local excursions and made a concerted effort to increase engagement with elders and the community. She created a newsletter and visual learning diary to show parents the connection between their children's play and learning and dived into community events to forge connections with families.
Claire has also supported learning throughout the primary school as Literacy Intervention Leader, identifying and supporting children who are falling behind and using the data from this role to inform the reading and writing programs introduced in preschool classes.
With a keen understanding of the importance of community, Claire has also reached out to connect other early years educators working in her region. She set up a group which now has over 80 members who celebrate, inspire, and learn from each other by sharing their professional journeys.