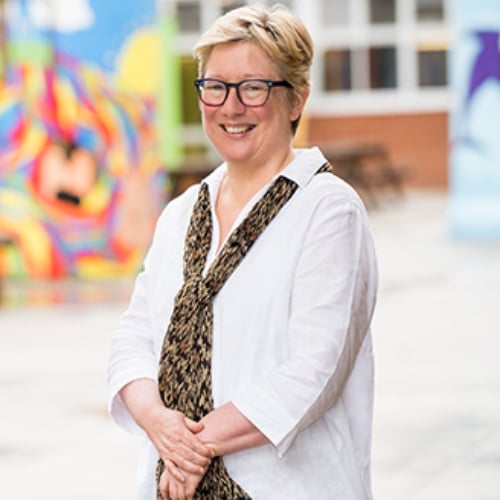 Ann Caro
Lithgow High School, NSW
Teaching Fellow
When Ann Caro became the first female Principal of Lithgow High School four years ago, the area's economic decline after a decade of job losses through mine and factory closures had affected the aspirations of students.
Ann, with a track record of lifting students' performance over her two decades as a teacher, devised a plan to transform a culture of low expectations for children from disadvantaged backgrounds to a positive culture of hope and aspiration.
It worked. The majority of students were from low socio-economic backgrounds and the reforms gave them hope and support. Suspensions for poor behaviour have dropped 40 per cent. Higher School Certificate and NAPLAN results have improved dramatically and Lithgow is now a school which maximises student potential.