Every year Schools Plus surveys our community of teachers to establish the challenges they are currently facing in helping their children to succeed. This year there is a resounding focus on mental health and wellbeing across every state and every school. Over 38% of respondents stated this was their primary priority – ahead of literacy and numeracy, STEM, and family and community engagement. Of schools significantly impacted by COVID-19, this number shot up to 50%.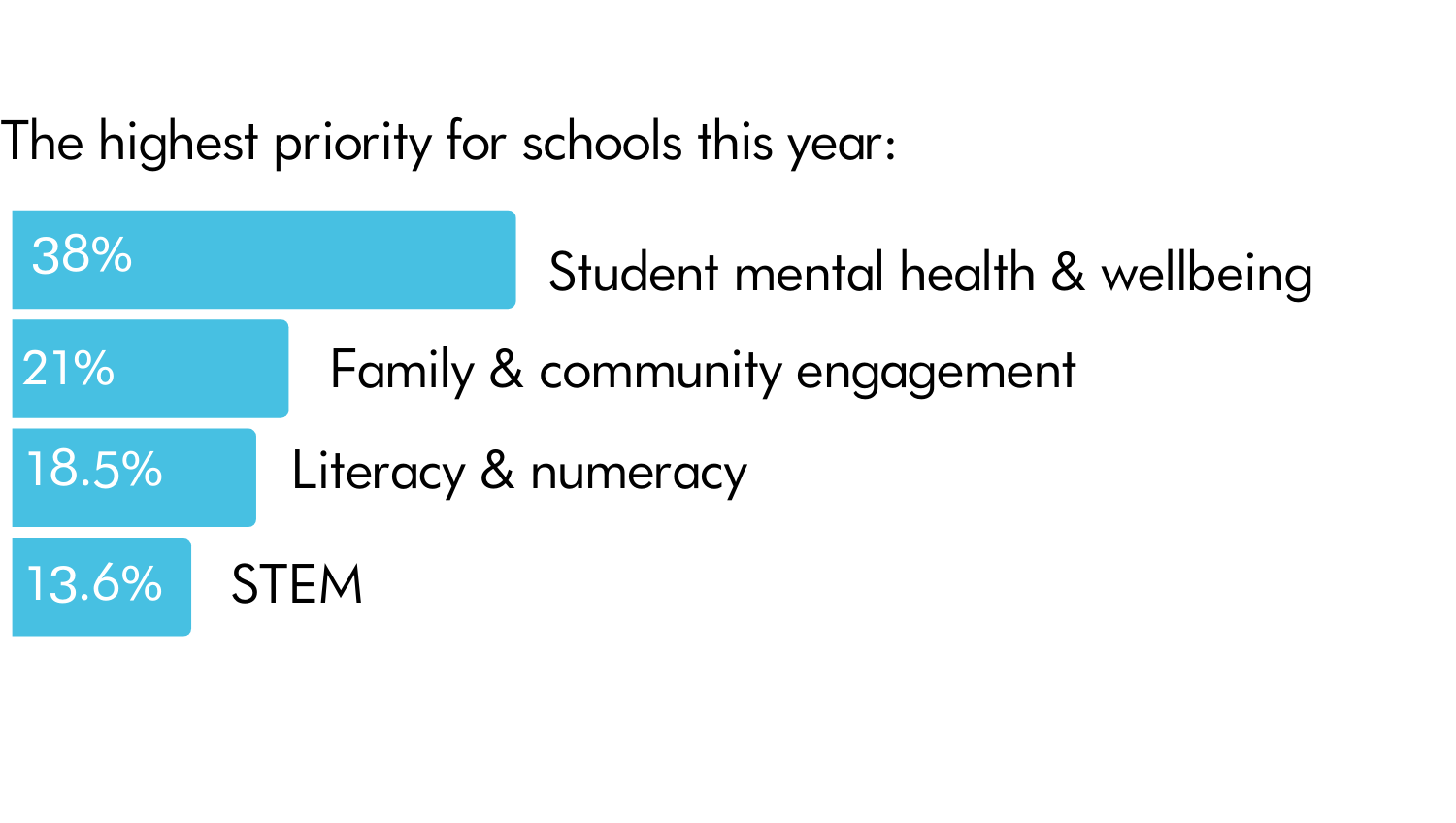 Over 70% of respondents claim that the last 12-18 months has had a significant impact on student mental health and wellbeing, and unsurprisingly, 98% of teachers answering the survey believe that poor mental health negatively impacts their students' ability to succeed at school.
"In 2020, mental health issues were very prevalent among students – fear of the unexpected, the need for consistency in an ever-changing world. In 2021, this continues with a higher number of students diagnosed with mental health issues, especially anxiety."
Other key findings include:
Poor mental wellbeing is cited as primarily manifesting in disengagement from learning, with at-risk behaviour and disruptive behaviour in second and third place respectively.
Less than half of all respondents feel well-equipped to respond to mental health issues in their students, with lack of school resources (time/staff/space) cited as the primary challenge (42%).
Nearly 30% of teachers claim that their biggest challenge in addressing mental health is inadequate access to support services.
Only 39% of teachers felt that they were given sufficient support to help manage their own mental health and wellbeing, with another 34% sitting on the fence and unable to confirm or deny this statement.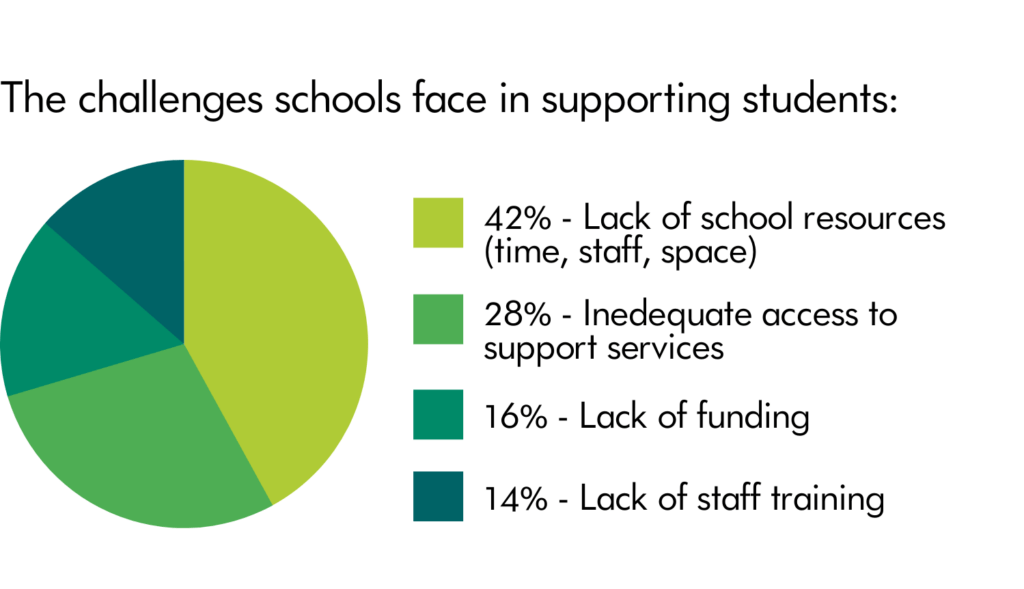 Many teachers left insightful comments anonymously. Some cite language barriers and fractured community/school relationships as key factors exacerbating the poor state of children's mental health. The crowded curriculum was also blamed for insufficient time and resources to help manage and support mental health in schools. A focus on improving student outcomes in literacy and numeracy is also attributed to increased stress for both students and teachers, and a lack of resources (time and funding) being made available for programs focussing on wellbeing.
Schools Plus opened its grant application round in July and anticipates an unprecedented level of demand from schools seeking funding for projects supporting a wide range of initiatives, but with a clear emphasis on student mental health and wellbeing. CEO, Rosemary Conn, commented: "We saw phenomenal resourcefulness and energy from teachers to get students through the worst of the droughts, bushfires and pandemic, but now, with most of the country grappling with yet another recurrence of the pandemic, we are seeing a sense of despondency as the true impact of the traumatic events of 2019 and 2020 catch up with both students and teachers. We will be appealing to all of our donors to help us work with teachers to support students across all areas of learning, but especially mental health and wellbeing."
Download the full report, here.