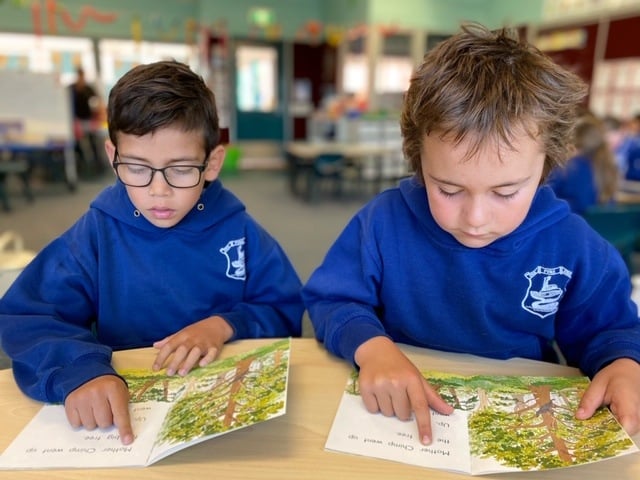 In 2020, schools faced challenges on a scale never seen before. Bushfires, floods, drought and COVID-19 combined to create unprecedented levels of trauma, anxiety and relentless, rapid change for students, teachers, families and school communities.
But for many schools this year also saw extraordinary levels of community spirit, dedication and resilience.
Schools Plus responded to the enormous need in schools by launching our first Crisis Appeal and we were overwhelmed by the generosity of our donors. 
With their support we provided funding in three phases to more than 130 crisis-affected schools.
More than
130
schools supported
Almost
24,000
students supported
More than
2000
teachers supported
Meeting schools' urgent needs
The first phase of our crisis support was an urgent grant round to support the immediate needs of schools impacted by bushfires and COVID-19's remote learning challenges. Schools were identified through our networks, including our relationships with education departments. We knew schools were under incredible pressure with some communities and school staff still traumatised by the bushfires, so we dedicated a Schools Plus staff member to support each school through the short application process and distributed grants of up to $10,000 quickly.
58
schools supported
58%
in bushfire-affected areas
42%
addressed issues related to COVID-19
"We knew we'd made a difference. We had originally planned it to keep the students boosted and their families, but the impact that it had was just so rewarding. I don't think we'll ever forget it. It will go down as a point in our history…not only that it made such a difference, but I think the mindset now of those students is if we can do this as Year 7s, imagine what we can do as adults."
LEONIE WHITE, PRINCIPAL THOMASTOWN SECONDARY COLLEGE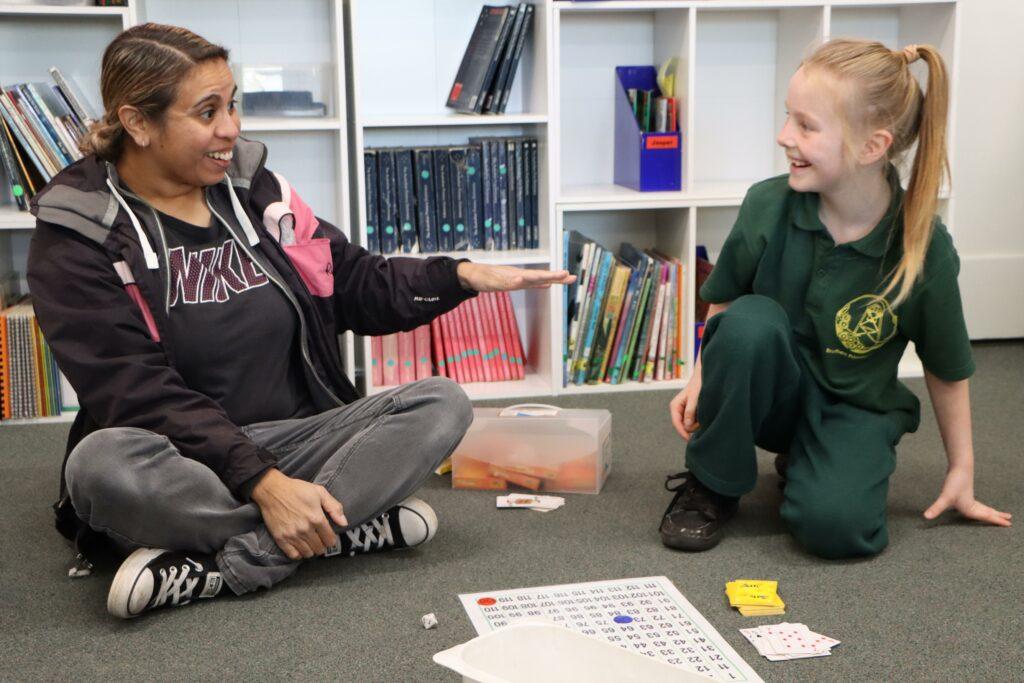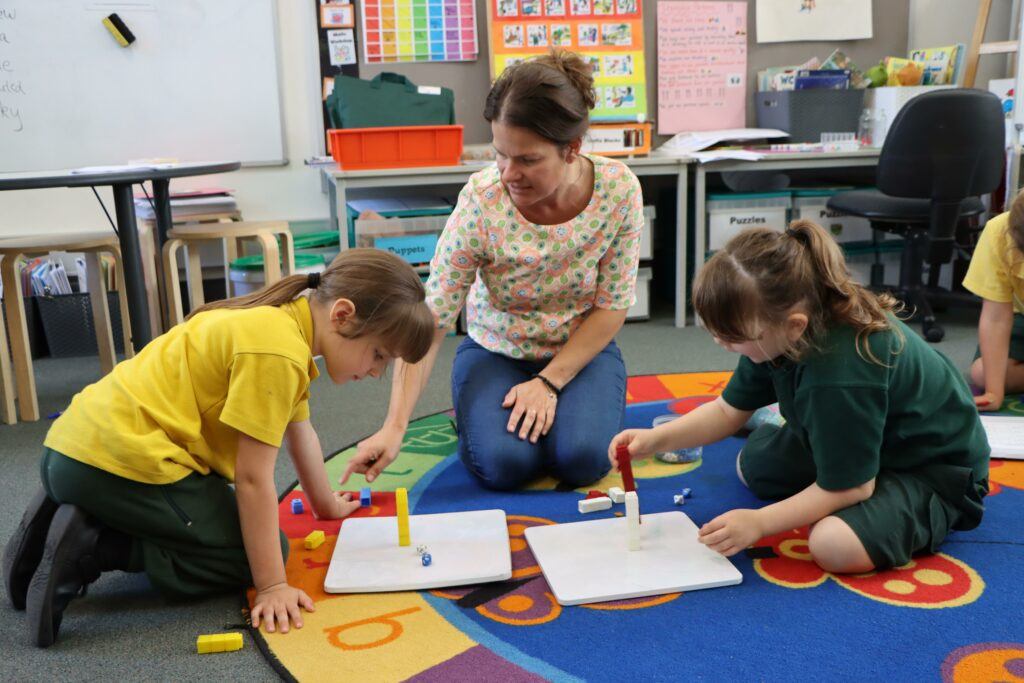 Thomastown Secondary College (VIC)

THE NEED:
Students, families and the multi-cultural community of Thomastown were grappling with the impacts of COVID-19 including extensive periods of remote learning, social isolation and concern for families both here and overseas. Student and community morale was low and the school's much-anticipated annual performing arts production was in doubt due to lock-downs and restrictions.
OUR SUPPORT:
Instead of cancelling its performing arts production, which the talented students had already put so much work in to, funding enabled the college to produce a digital production titled The Hero Project – a message of gratitude to front-line and essential workers. The footage went viral with the school receiving hundreds of thank you messages from front-line workers across the country.
 THE IMPACT:
Improved student connectedness
Increased sense of pride and accomplishment amongst the school and broader community
Improved wellbeing and empathy for others
Improved skills of teachers and students to produce a digital production
Bruthen Primary School (VIC)
THE NEED:
Last summer's bushfires had a traumatic impact on the students, teachers and community of Bruthen. Students could see flames on the hilltops from the school grounds, hear fire trucks streaming past and had parents and teachers on the front line, defending property and fighting fires – with many losing their homes. The school tried to keep things as normal as possible, but the reality wasn't normal at all.
OUR SUPPORT:
The school received funding to provide additional 1:1 support, counselling and small group targeted learning for their most traumatised students.
 THE IMPACT:
Additional assessment support halved the amount of time to gather vital student data
1:1 student conferences empowered students as learners, increased their engagement and made their learning more purposeful and visible
An extra teacher in the classroom enabled more effective and targeted learning for the schools most traumatised students
Student learning growth increased
The recovery begins
The second half of 2020 brought some normality for most schools – students returned to the classroom, however, restrictions on many activities remained in place. In Victoria, however, the second lock-down meant a return to remote learning for months. Principals warned that some students would never return to school, while education experts said students would lose 3-4 months of learning this year.
In a survey conducted by Schools Plus in June, 80% of schools said student learning had been significantly or severely impacted by COVID-19 and 54% identified a need for additional support for student mental health and wellbeing (59% in bushfire-impacted communities).
The second phase of crisis support involved funding for projects starting in Term 4, 2020, that met schools' medium-term needs. They included initiatives to address learning gaps and build resilience and lower anxiety, including through a research-based drama program, up-skilling teachers in trauma-informed practice and cultural, sporting and community events.
35
schools supported
6700+
student supported
760+
teachers supported
Flinders View Primary School (SA)
THE NEED:
Following COVID, the school found it difficult to re-engage students in their learning and with the school, and found many students were experiencing increased anxiety that affected their wellbeing and behaviour. Attendance rates were low and in some cases had become critical and chronic.
OUR SUPPORT:
Funding is enabling the school to develop 'Passion Projects' where learning spaces will be innovatively redesigned to improve student attendance, engagement and wellbeing. Examples of these projects include a bush tucker garden, designed and established by the students, school and community to encourage pride in Aboriginal identity and a sense of belonging in the school, and the exploration of different cultures and countries around the world, through the use of Virtual Reality headsets.
Calwell High School (ACT)
THE NEED:
Nearly one-third of the school's Year 9 and 10 students seek to pursue trade pathways post-school. The school ordinarily plays a significant role in providing work experience and vocational learning opportunities to support this, however COVID-19 had caused these programs to initially shut down and then only be offered at limited capacity. The challenge was to connect students with alternative means to explore trade-based career pathways, and transport to access these opportunities, to instil hope and direction for their future.
OUR SUPPORT:
Funding is enabling the school to liaise with industry representatives to conduct 10 try-a-trade workshops for students on school grounds, or when not possible, transport to access these, to explore career options and gain employability skills through meaningful experiences.
Looking ahead to 2021
2020 has changed teaching and learning forever. While challenging, the experience of remote learning had some upsides that schools will now work to embed in their future practice. However, the learning gaps that emerged this year will need to be addressed with targeted interventions. In bushfire-affected communities, the grief and trauma is still raw and the long recovery process – derailed by COVID-19 – is only just beginning.
The third phase of our crisis support involved funding projects starting in Term 1, 2021 that met schools' longer-term needs. These initiatives will re-engage students in learning after a disrupted year, improve literacy, numeracy and STEM skills, lift wellbeing and address a range of pre-existing challenges in crisis-affected communities.
Nowra High School (NSW)
THE NEED:
The impact of drought, bushfires, floods and COVID-19 has exacerbated the underlying mental health issues in the Shoalhaven region, which has one of the highest youth suicide rates in the country.
OUR SUPPORT:
Funding will be used to equip teachers, who are at the front-line of issues affecting students and the community, with the skillset of a Mental Health First Aid responder. Mental Health First Aid is an evidence-based program designed for recognition, early intervention and preparation to respond to a wide range of mental health issues.
Carlton Primary School (VIC)
THE NEED:
Carlton Primary has a diverse student cohort with around 95% LBOTE, 70% families with a refugee background, and 85% living in public housing. Families face many barriers when it comes to accessing online learning, resulting in a significant percentage of students severely disadvantaged during the extended remote learning period in Victoria. Many students have missed out on a lot of learning, and for students who were already facing an educational disadvantage, this loss of learning is a huge concern.
OUR SUPPORT:
Funding will enable the school to engage additional teachers and tutors, to run small group, targeted interventions for its most at-risk students, with a focus on literacy and numeracy. In order to help students catch up to their peers, the school will be aiming for student growth of 12-15 weeks of learning, in 10 weeks.
We look forward to bringing you more updates on projects from crisis impacted school this year. We once again thank our donors for their support as we help schools in recovery from natural disasters and the COVID-19 pandemic.