BACKGROUND
Avonvale Primary School is a small school of around 150 students, located in the town of Northham, in Western Australia. The percentage of indigenous students at Avonvale Primary School is 57%. Staff at Avonvale Primary School are committed to empowering students by improving their oral language skills, since most of their students begin schooling developmentally behind. Learning setbacks can create barriers to future learning and participation. While Avonvale Primary School previously referred students to external support services, many students and families did not engage with the provided services. Avonvale Primary School was searching for a promising opportunity to assist Indigenous and disengaged students in transitioning through school.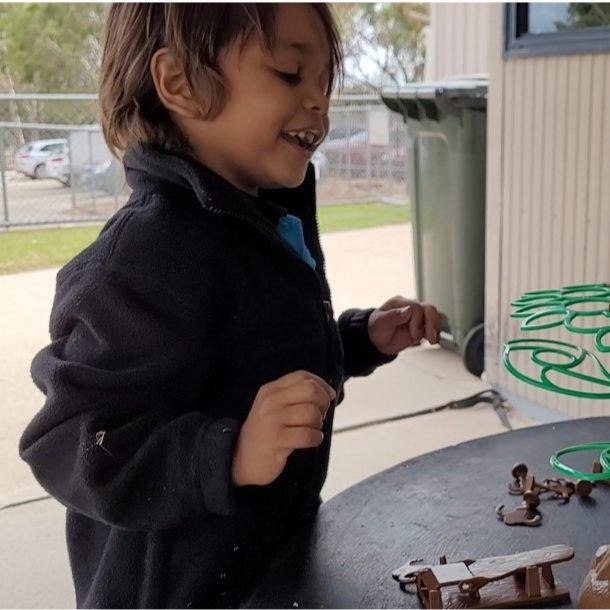 PROJECT
Through the Schools Plus Smart Giving grant, Avonvale Primary School was able to employ a speech therapist to assist students with their oral language skills. In one-on-one and group settings, students were able to develop their phonological, pragmatic, syntax, morphological and semantics skills. The project is sustainable, because teachers and family members were given the opportunity to learn from the therapist and implement strategies in the classroom, and at home, to support students into the future.
IMPACT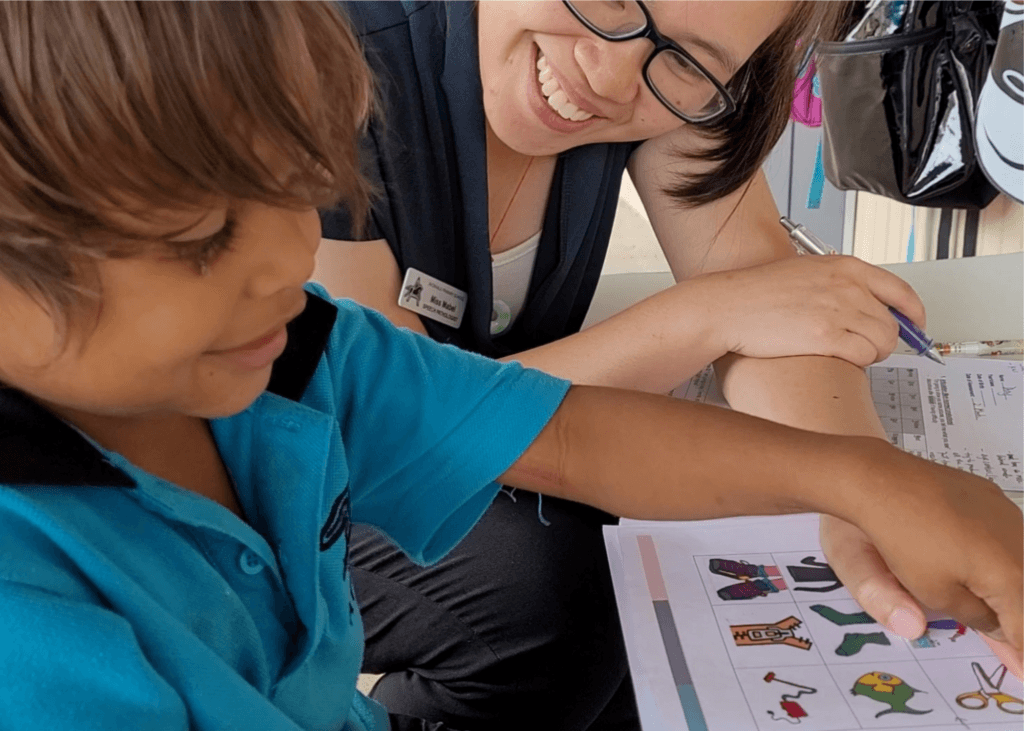 "This funding has been amazing, it has empowered us to employ a speech therapist and better meet the needs of our students" said Adam Marchant, Principal at Avonvale Primary School.
The program was well-received by students, school staff and families, and its impact was significant.
Around 90 students are predicted to have benefited from the project, with these students showing major improvements in their oral language performance. Students who received speech therapy were able to achieve their oral language goals with 80% accuracy. Students also showed more independence and confidence when answering questions and constructing sentences, and student disengagement was reduced.
Another huge success was the increase in family engagement with therapy, which was seen in parents taking the initiative to book sessions with the speech therapist and visiting the school library to find relevant resources. Over 80 parents are predicted to have benefited from the project.
Teachers also benefited from the project by learning strategies to support student engagement and reduce emotional escalations.
Since the success of this program, 34% of applications from schools in Western Australia were aimed at improving literacy, which includes engaging speech therapists. This shows the ability of programs to inspire further change in the community.