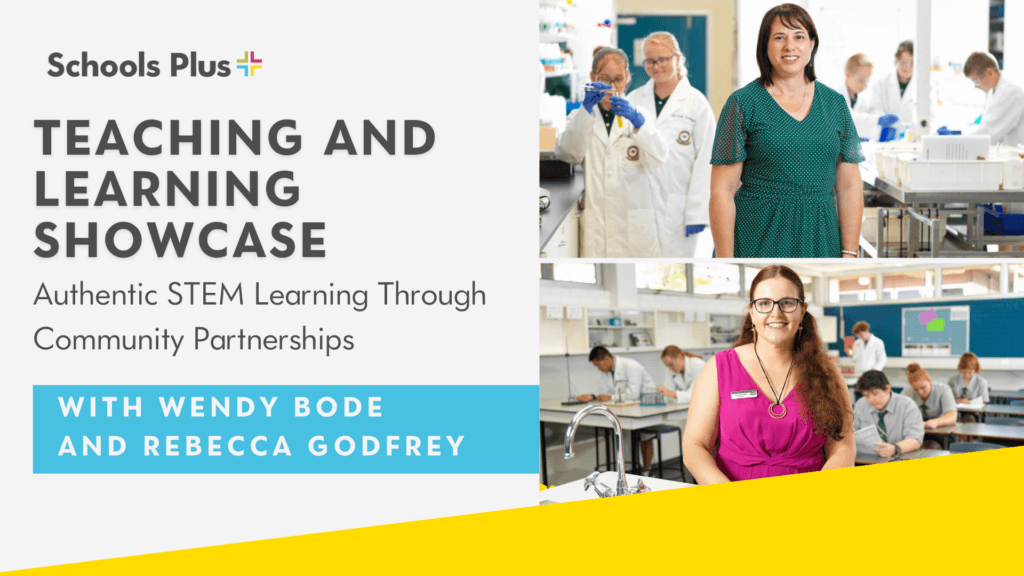 Teaching and Learning Showcase: Wendy Bode & Rebecca Godfrey – Authentic STEM Learning Through Community Partnerships
When: Wed 8th June, 4:30-5:30pm (AEST)
Where: Online, via Zoom
Presented by: Schools Plus
Price: FREE
---
ABOUT THE EVENT: 
"Industry connections are an important way to help build STEM capabilities" – Wendy Bode
2021 Commonwealth Bank Teaching Award recipients, Wendy Bode and Rebecca Godfrey, are committed to equipping highly capable, rural and remote students with the STEM skills they need for local jobs.
In this webinar, Wendy and Rebecca will share how they have developed and nourished strong industry partnerships to improve student engagement and employability and inspire interest in STEM learning.
Wendy and Rebecca will showcase the following partnerships which have resulted in significant opportunities for their students:
QLD Virtual STEM Academy;
QLD Minerals and Energy Academy – QSMART & QMEA programs including Cert II Automation;
BHP Bright Minds Partnership; 
Blackwater SHS / BMA Partnership Certificate II in Engineering Pathways.
ABOUT THE PRESENTERS: 
Wendy Bode, 2021 Teaching Award recipient and Deputy Principal of Thuringowa State High School, QLD.
Wendy pioneered the implementation of an innovative STEM curriculum in Queensland schools to coordinate industry transformations with project-based STEM learning.
Wendy could see her students were at risk of being excluded from jobs in emerging technology-focused industries, so she developed and led the Global Tropics Future Project, a STEM-focused, award-winning partnership between the Queensland Department of Education and James Cook University.
The project engages employers from mining, minerals, energy and construction sectors, and enables like-minded students to connect, collaborate and develop their problem solving, inquiry and critical thinking skills through virtual (Queensland Virtual STEM Academy) and face-to-face learning.
The partnership is enriching student engagement and aspirations in STEM, strengthening outcomes for Indigenous students and improving outcomes for students from socioeconomically disadvantaged and rural and remote areas.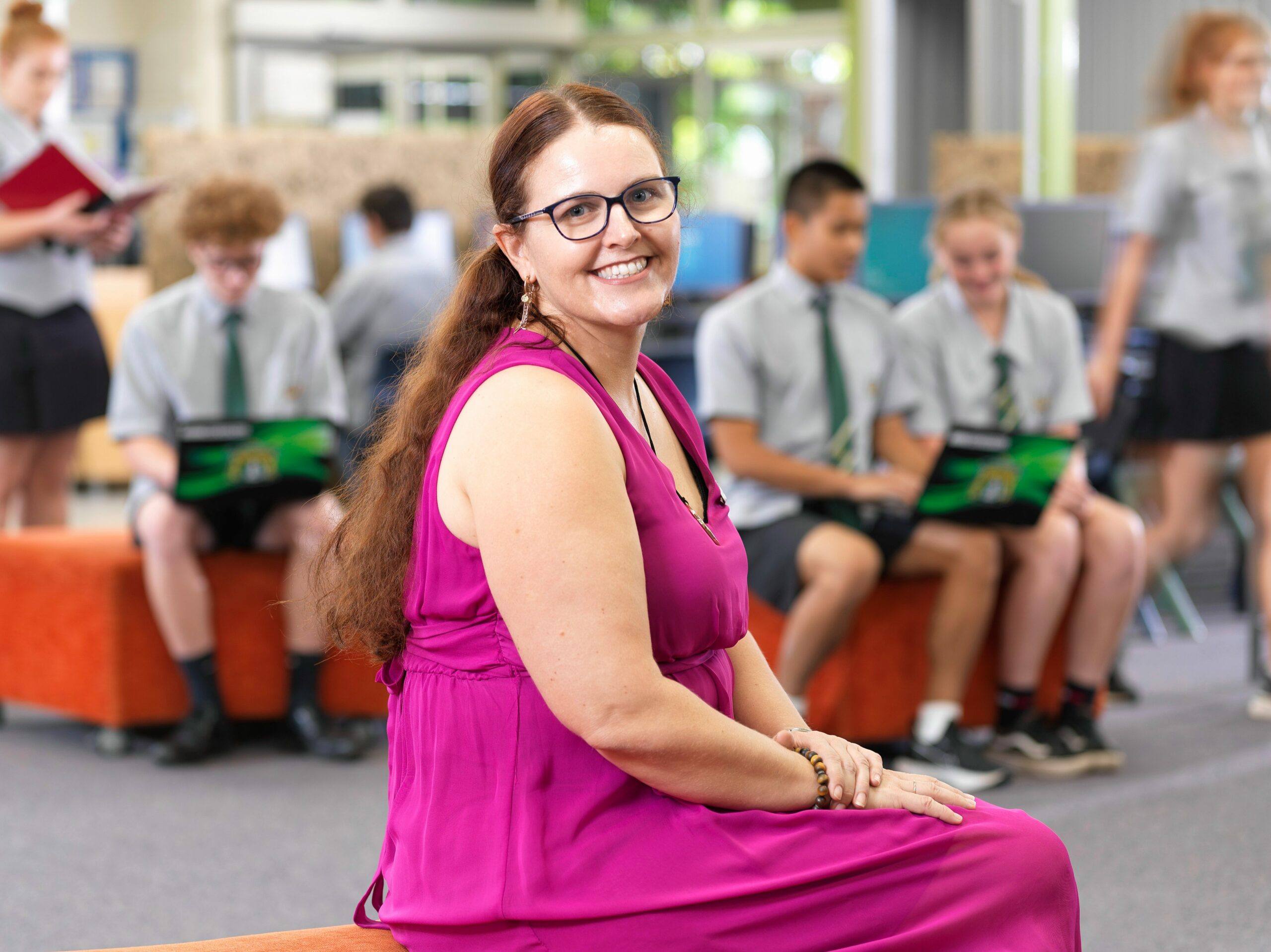 Rebecca Godfrey, 2021 Teaching Award recipient and Principal of Blackwater State High School.
Students studying physics for electrical and other trade apprenticeships were struggling to grasp fundamental theories, so Rebecca Godfrey developed her own course, more relevant to the needs and experiences of her students in the mining communities of Central Queensland.
Through leveraging strong partnerships with the mining industry, Rebecca established an approach to physics, chemistry and maths that addressed core scientific concepts while applying them to the electrical and other trades. As a result, students engaged much better with QSMART (QMEA Science and Maths and Related Technologies), with high pass rates and acceptance into apprenticeships.
The course, now nearly a decade old, is recognised by the Queensland Curriculum Assessment Authority and is deeply integrated into several central Queensland schools, providing a pipeline of employment opportunities into local industries.
ABOUT THE TEACHING SHOWCASE:
In Term 2, Schools Plus is excited to offer our latest webinar series showcasing the work being led by the 2021 Commonwealth Bank Teaching Award recipients in different school settings across Australia, including in communities where disadvantage exists.  
The five free, 60-minute webinars will provide evidence-based insights and practical approaches and reflections from teachers and school leaders leading significant change in schools to support learning success.  
The complete list of events in the series includes: