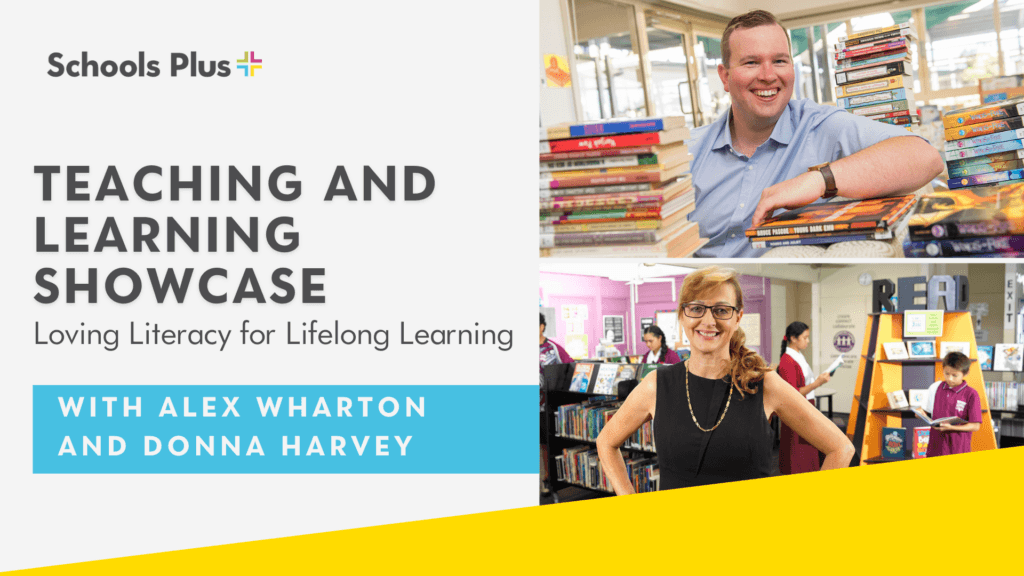 Teaching and Learning Showcase: Alex Wharton & Donna Harvey – Loving Literacy for Lifelong Learning
When: Thurs 26th May, 4:30-5:30pm (AEST)
Where: Online, via Zoom
Presented by: Schools Plus
Price: FREE
---
ABOUT THE EVENT: 
"We want to shift the mindset of reading – going beyond purely an academic task to one that overflows with excitement, energy, joy – cultivating a lifelong habit" – Alex Wharton
2021 Commonwealth Bank Award recipients and passionate leaders of literacy teaching and learning, Alex Wharton and Donna Harvey have both placed literacy at the centre of their work, resulting in significant growth in reading engagement and achievement for their secondary students.
Please join Alex, Principal of Carinya Christian School in Gunnedah NSW and Donna, Deputy Principal at Beenleigh State High School in Brisbane QLD for the webinar and learn through their experience more about:
making literacy everyone's business
using data to set goals
engagement strategies for a captivating classroom
harnessing the power of parents and community
leading from behind
ABOUT THE PRESENTERS: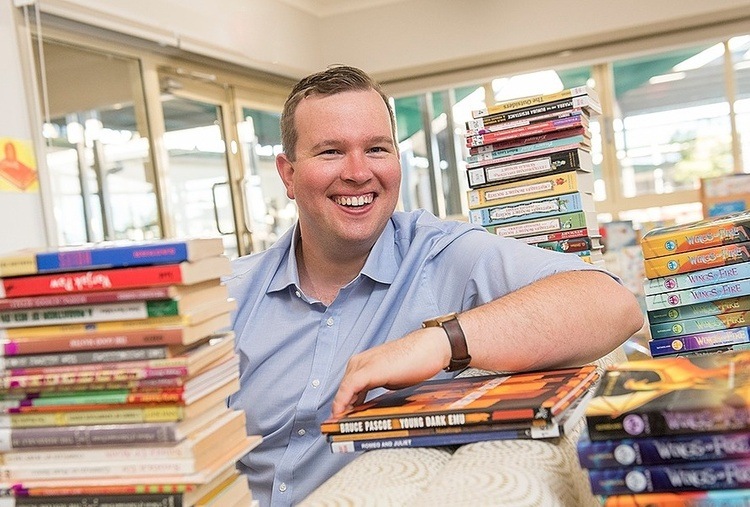 Alex Wharton, 2021 Teaching Award recipient and Principal of Carinya Christian School Gunnedah, NSW
Alex has drawn on his lifetime passion for literature to collaboratively develop and cultivate a whole school approach to reading, in particular for secondary students, when earlier reading habits are often abandoned.
Observing that literacy results dipped with the entry into secondary school, Alex developed a Middle School Teaching and Learning Framework – an approach that supports students in their Year 7 transition with individually tailored programs to deeply engage and help them find their own literary groove.
Using evidence-based practices, students now read a wide variety of up to 12 texts a year, selected with their teachers according to interest and difficulty, and the reading bug seems to be taking hold: there has been a 35% increase in borrowing from the school library and a 40% increase in male students reading beyond their assigned class texts.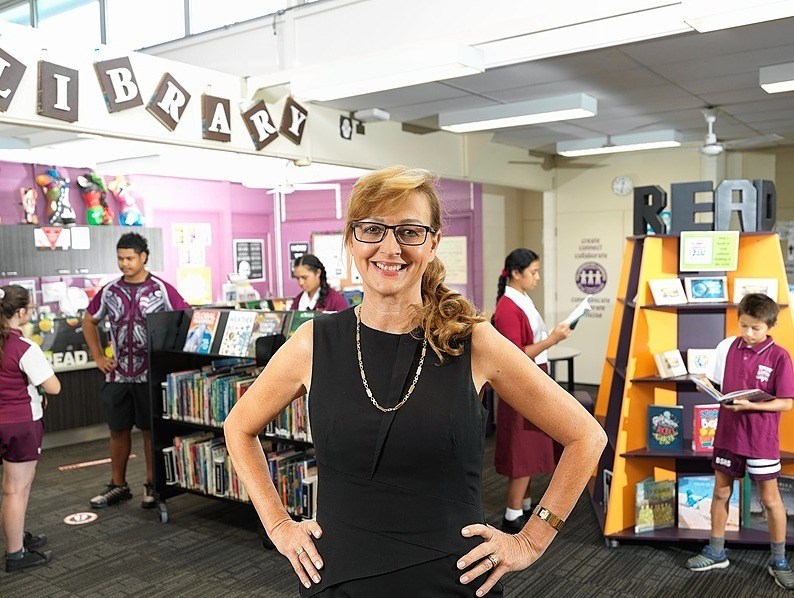 Donna Harvey, 2021 Teaching Award recipient and Deputy Principal at Beenleigh State High School, QLD
Donna has spearheaded a rigorous approach to reading where students at all levels receive explicit instruction to learn and grow. This focus saw her school named the 7th most improved in Australia in 2019, as better literacy led to improvements in numeracy and other areas.
But the transformation is not limited to academic subjects. Addressing the needs of three-quarters of Beenleigh's students who go straight into the workforce after school, Donna has developed a "micro-credentialing" system to recognise initiative, creativity, problem-solving, collaboration and self-management, and other skills and orientations highly valued by employers. She also instituted secure "digital badges", through which students can demonstrate they have achieved a skill, and these are gaining recognition among training agencies and local businesses.
ABOUT THE TEACHING SHOWCASE:
In Term 2, Schools Plus is excited to offer our latest webinar series showcasing the work being led by the 2021 Commonwealth Bank Teaching Award recipients in different school settings across Australia, including in communities where disadvantage exists.  
The five free, 60-minute webinars will provide evidence-based insights and practical approaches and reflections from teachers and school leaders leading significant change in schools to support learning success.  
The complete list of events in the series includes:
11 May: Enhancing Consistent Teacher Judgement in Writing with Rebecca West
26 May: Loving Literacy for Lifelong Learning with Alex Wharton & Donna Harvey
8 June: Authentic STEM Learning Through Community Partnerships with Wendy Bode & Rebecca Godfrey
20 June: Collaborative Learning – How Community and Student Voice Can Influence Student Agency and Teacher Practice with Hayley Dureau & Jessica Chesterfield