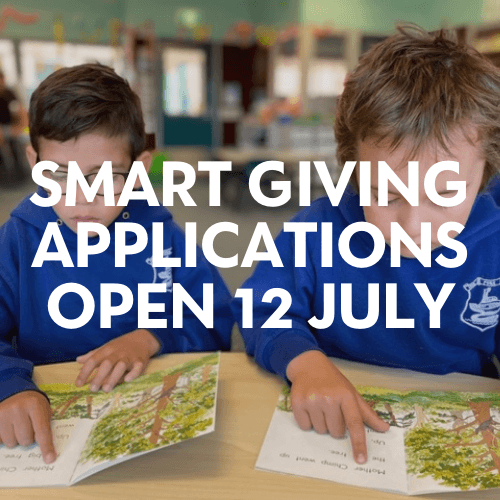 SCHOOLS CAN NOW SUBMIT AN APPLICATION FOR A SMART GIVING GRANT
---
Through Smart Giving, we support strategic school projects that aim to improve student outcomes. Projects run for 12 – 18 months.
A smart giving grant provides schools with funding of up to $30,000 for individual schools or $60,000 for clusters of 4-10 schools and strategic support to help with project design, implementation and evaluation. To be eligible to apply, schools must have an ICSEA value below 1000. Further eligibility criteria is detailed in the application guidelines.
Visit Smart Giving for more information and to apply.