Learning to Play – Playing to Learn
Childers, QLD
Childers State School is located in a small, rural community in Queensland. We have big plans! Our students need a dynamic playground that will encourage them to explore the natural environment through their various senses and fosters health, well-being and learning through play. A playground that changes the lives of our students by providing infinite possibilities for growth and learning.
We have children ready to engage in hands-on, science-rich, life-skilling experiences who currently run and climb in an open and constructed space that is rich with unfulfilled possibilities. A playground with untapped potential that is stalled due to limited funding.
We seek to:
- provide shade sails to increase sun-safety through our hot summers
- replace the current low fence with a high fence
- install a water-play area
- build natural features for climbing and exploring using reclaimed logs
- create a dry creek bed with bridge and resident troll (carved timber)
- construct a sand play area
- purchase outdoor musical instruments
- deliver open-ended exploration, construction and imaginative activities
- grow sensory gardens with interesting paths
Our school, with the help of generous donors, has already given a high-five to some goals, but we need your help to truly make a difference in the playscape of the children of our community. We invite you to partner with us to help move forward toward achieving a play space that is safe, fun and educational for children of various abilities, backgrounds and circumstances.  The many children of our school community who are each unique, but have in common; an innate capacity for growth and adventure.
We have big plans and with your help; we can deliver!
---
Anonymous - $50.00
You do an amazing job. I am sure the kids will love it when your project is complete.
---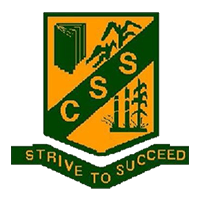 $

150.00
of $10,000.00 goal raised.