Container to Classroom
Seaford Secondary College, SA
The Seaford Independent Learning Centre (SILC) was created to offer an alternative education program for students who are disengaged from mainstream schooling due to issues such as trauma, mental health and neglect.  
Our philosophy at SILC is 'one student, one plan'. This means that we try to meet the individual needs and goals of each of our students. Students are either on a 'learning' or 'earning' pathway. Each student has a case manager, who supports the students to achieve their goals. 
The biggest barrier to our program is the lack of space. With 109 students enrolled in SILC in 2021, we only have on classroom to run our curriculum and learning programs.  
To solve this problem SILC got creative and called out to their local community for donations. A shipping container was donated by a generous local business a few years ago.  
To convert the container into a learning space, SILC engaged with a small group of students who are on a trade pathway. The process has been slow but the students have learnt many valuable skills during the conversion. The pride in their work is evident in the accompanying video.  
The container is now in its final stage of conversion and we need your generous support to finish fitting out and furnishing the interior.  
Your donation will help us to create a space that is welcoming, warm and safe for learning. Our students deserve quality resources but we are often forced to provide second hand or used equipment.  
Donations will be spent on the following items, to complete the container conversion:
- a reverse cycle air conditioner to make the space usable all year round
- an awning will be purchased and fitted, with support of students, so students can study outside in any weather.
- laptops will be purchased for use in the container
- purpose-built furniture will be purchased incl table, stools, chairs, whiteboard and storage unit
- 2 large metal frames will be welded to the outside. Large wooden boards will be fitted inside the frames to be used for art. An aerosol artist will be hired to run a program for students with the final product being painting of the boards.
- a wooden decking will be constructed by the students and a woodwork instructor hired.
Once completed, this space will have a hugely positive impact on our school community. We will be able to provide our students with a more comprehensive curriculum and a wider variety of programs targeted at their interests. 
Your donation will dramatically improve student engagement and attendance at SILC. 
All donations to this project, over $2, are tax-deductible.  
---
Anonymous - $246.20
All the best
---
Milner Road Foundation - $0.00

---
Katherine Baldwin - $20.00

---
Jen Stupple - $49.00
Well done to all the staff and students at SILC!
---
Kelly Burford - $49.99
Keep up the good work!
---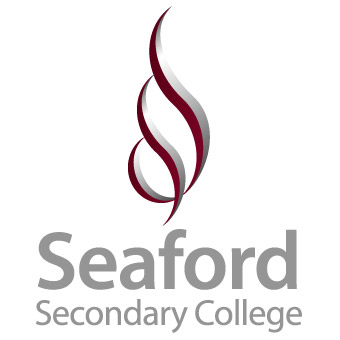 $

15,688.19
of $17,894.74 goal raised.