Breaking the cycle
Carlton Primary School, VIC
At Carlton Primary school, our delightful school community comprises of families of which 84% live in public housing, 87% have a language background other than English, and 70% have a refugee background. Our families have a strong commitment to education, and the staff have a strong commitment to educational equity. We face particular challenges including an attempt to mitigate the impacts of adversity on the speech, language and literacy of our students.
This fundraiser aims to utilise a speech language pathologist to give students in need access to speech/language interventions. Early language issues have long term impacts for children, particularly in the areas of education, career, health and wellbeing.  We know that the impact of early intervention is life changing, and yet speech pathology services are unaffordable for many families. Speech Pathology Australia identifies a strong relationship between speech, language and communication needs and mental health outcomes [1], and an substantial over-representation of these needs within the justice system, and The Murdoch Children's Research Institute identifies that early language issues are associated with behavioural struggles and anxiety, and that the prevalence of these issues are unfairly impacting those in our community who live with greater adversity[2] – like our students.
This project sees a speech-language pathologist available to students and teachers, running individual sessions, small groups sessions, providing teacher training and program design. We hope to run this program for two years, collecting data as we go, and completing an evaluation. Our early work in this area suggests we will see an impact on individual students' language and literacy, and a broader impact on overall classroom literacy, as well as teacher capacity. We are seeking grants to pay for some of the project, and fundraising here for part of the funding.
As a school that does not require any 'essential items' payments from parents, and does not fundraise from our parent body, we deeply appreciate the support the community provides our school and our students.  We expect this investment in our students will provide them with a life-changing opportunity, potentially increasing their social, emotional, educational and economic outcomes.
---
Anonymous - $50.00
You all do amazing work. Keep it up!
---
Cath nolan - $25.00
This is something our taxes should be doing – I'm so sorry that you lost the funding and I hope this
---
Lan Chu - $50.00
Thank you teachers and mentors for the effort you put in!
---
Brendan Ternus - $50.00
I <3 CPS!!!
---
Cathy Altham - $100.00
I wish you success with your fundraising.
---
Jacinta Dietrich - $15.00

---
Keith Ryall - $50.00
Here is a personal donation and as President Elect of Carlton Rotary hope to find more support.
---
Dianna McTavish - $100.00
Good luck in your endeavour.
---
Celeste Ramnac - $50.00
Best wishes!
---
Anonymous - $50.00
Best wishes. Inspired
---
Marcela Morales - $20.00
All the best
---
Rose Harris - $50.00
Keep up the good work!
---
Claire FLYNN - $200.00
Although this funding should come from the government, always happy to chip in for e legends at CPS.
---
Miranda Stewart - $500.00

---
Anonymous - $50.00
You folk at CPS are amazing.
---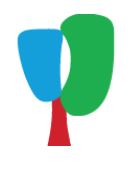 $

7,450.00
of $21,052.63 goal raised.