2019/20 Literacy Program supported by Kurnai College Alumni
Kurnai College, VIC
The Latrobe Valley community is uniting to create a Kurnai College Alumni Giving Circle to support current students of the school.
The days of typing classes and slide rulers are a distant memory, but Kurnai College is still the place delivering education to young people growing up in the Latrobe Valley.
Alarmingly, over 80% of students starting at Kurnai College today have literacy skills below expected levels.
To tackle this challenge and ensure students can engage and achieve in their learning, the school trialled a literacy intervention program in 2018 with Year 7 students. Called TR@K (Targeted Reading at Kurnai), the program led to quick improvements in reading and writing. The school now wants to extend the program to all students in Years 9 and 10 and needs your generous support.
2019 Literacy Intervention Program
Kurnai College seeks $50,000 to expand its TR@K literacy intervention program in 2019 and invites you to contribute to creating positive change for young students in the Latrobe Valley. "As the key high school in the region, we are constantly looking for ways to ensure students are fully engaged during their six years with us. Quite quickly, teachers can identify those incoming Year 7 students at risk of learning disengagement due to their underdeveloped literacy skills. Left unrecognised, it can trigger a downward spiral that sees students disengage, lose self-confidence and set their aspirations well under their full potential," says Mr Rodaughan (Kurnai College Principal).
The Traill family have generously kicked off the Kurnai College Giving Circle with a $10,000 donation and is calling on other alumni and former teachers to join this cause. "Our own experience tells us about the power of Giving Circles to deliver a bigger, punchier project. It also feels good to be able to come together with old school mates after so long and contribute to the community", Michael Traill (Past student of Morwell High, now Kurnai College - Morwell Campus).
This is your opportunity to build literacy teaching skills for 40 teachers and improve outcomes for 250 students at Kurnai College. 
Your donation will contribute towards a comprehensive program of teacher professional development (including the costs of teacher release and planning time), plus the purchase of reusable learning resources.
All donations of $2 and over are tax-deductible.
Are you a past student, teacher, staff member, or generous member of the Latrobe Valley community? Please join the Kurnai College Alumni Giving Circle today! Your generosity will create a brighter future for today's students.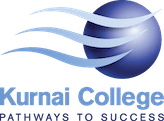 $

13,371.00
of $50,000.00 goal raised.