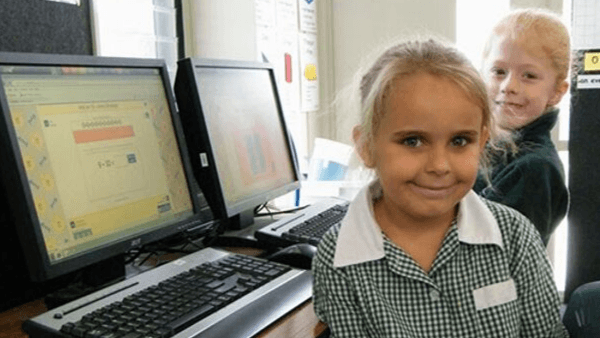 In 2018, due to the early success of the Fair Education NSW program (started in 2015), Schools Plus sought funding to trial a similar program in Victoria. The result was a three-year grant from The Ross Trust – a perpetual charitable trust with a vision to create positive social and environmental change so Victorians can thrive.
The Fair Education program aims to develop the capacity of school leaders in disadvantaged schools to better engage families and communities in student learning. Victoria's trial project aims to improve the transition of vulnerable students from primary school to high school in the Lakes Entrance region.
There is a strong community belief in the importance of education, but a gap still exists between the primary and secondary schools which is highlighted during the Year 6-7 transition period. The school cluster – which incorporates the local Lakes Entrance Secondary School, Lakes Entrance Primary School, Toorloo Arm Primary School and Nowa Nowa Primary School – seeks to improve the engagement, attendance and ultimately learning outcomes of their students.
We recently spoke with the CEO of The Ross Trust, Sarah Hardy, about how supporting Fair Education fits in with their vision.
Since 2015, The Ross Trust has supported three projects through Schools Plus. What attracted you to our charity?
Equal access to education regardless of young people's circumstances is the driving force for both our organisations – specifically in Victoria for us.
We have found Schools Plus to have a clear focus in terms of what their agenda is and who they are as an intermediary – a facilitator for schools who have the hardest time reaching additional funds. They are useful vehicle for us to be able to make sure funds reach those who would ordinarily not be able to have access to them.
But what attracted us to the charity even more was their connection to schools facing disadvantage and their unique knowledge of the school's needs and the challenges they face. Our interactions with Schools Plus staff have been very positive. They have a deep knowledge of the education sector and are very responsive and engaging with us, inviting us to participate in their work in various ways. We found that really useful, not just from a philanthropic point of view, but also an educative one.
How does funding school projects through Schools Plus help you achieve your trust's vision and strategy?
Our new 2019-2024 funding strategy has a strong focus on educational equity which is a clear fit with the purpose of Schools Plus. However, we have always had a focus in the area, which is why these grants were made prior to the new strategy being activated on 1 July this year.
For the Fair Education project, we were particularly impressed by their school and community partnership approach, encouraging teachers and school leaders to activate students' families and communities for better long-term learning outcomes.
We are proud to be part of the first pilot of Fair Education program in Victoria.
What are the most critical results you expect to see through your partnership with Schools Plus?
While this project is in its early stages, there are two major outcomes we hope will emerge over the next few years.
We would like to see the work we're supporting re-engage or stop young people from leaving their educational journey – empowering children most at risk of dropping out of school at key transition points, particularly from primary to secondary.
We would also like to see schools in rural and regional Victoria come together to talk about the challenges they face with disengaged young people. It is always a surprise to us who don't work in schools to see that they don't necessarily work together, often due to time and financial restraints. Bringing schools together to have these conversations is one of the main things we enjoy hearing about.
For more information on how you or your organisation can help bring to life major school initiatives that create life-changing education opportunities, visit our Give to Schools page.