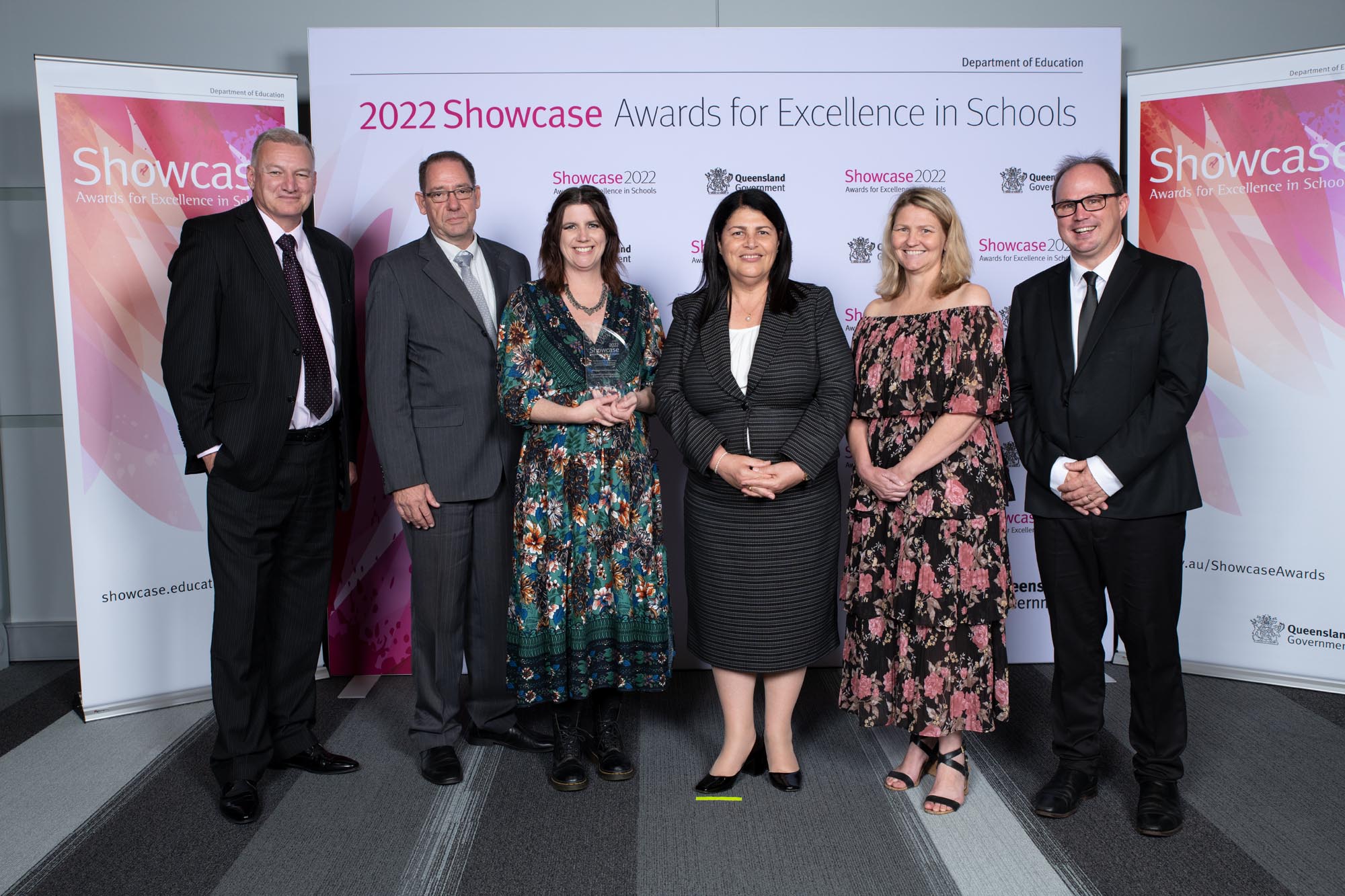 7 NOVEMBER 2022
Early Years Engagement Project AWARDED AT State SHOWCASE
Schools Plus' initiative has been recognised as the top Parent and Family Engagement project in QLD
Schools Plus' early-years absenteeism initiative, pioneered by Lawnton State School, has won a Queensland State Showcase Award in the Parent and Community Engagement category. The initiative was first supported by Schools Plus in 2017 and has since grown to support hundreds of children and their families from school communities across the Brisbane region. Since 2017, the project has been supported by Schools Plus' Pioneers in Philanthropy and is a wonderful example of how philanthropic funding is transforming outcomes for children across the country.
"I want to thank you again, you've certainly pioneered something new which is growing and changing lives. The results have been quite astonishing, we have many students who've jumped up in attendance by 20% or more. This really is the thing that will break the cycle for them, and it's so satisfying." – Nikki Brown, Project Lead
SMALL STEPS TOWARDS A GREATER IMPACT
2017
Nikki Brown applies to Schools Plus for early year's absenteeism project at Lawnton State School
2018
With our support, Nikki takes on the Student Engagement Officer role, to incredible success
2019
Lawnton State School is awarded
best school for Parent &
Community Engagement
at Queensland's
Showcase
2020
Lawnton State School applies for additional funding to grow the project to neighbouring schools
2021
With our support, Nikki leads the rollout of the project to four nearby primary schools
2022
Supported by Education Queensland, the initiative is being scaled to schools across the region.
OVERCOMING ABSENTEEISM AT LAWNTON STATE SCHOOL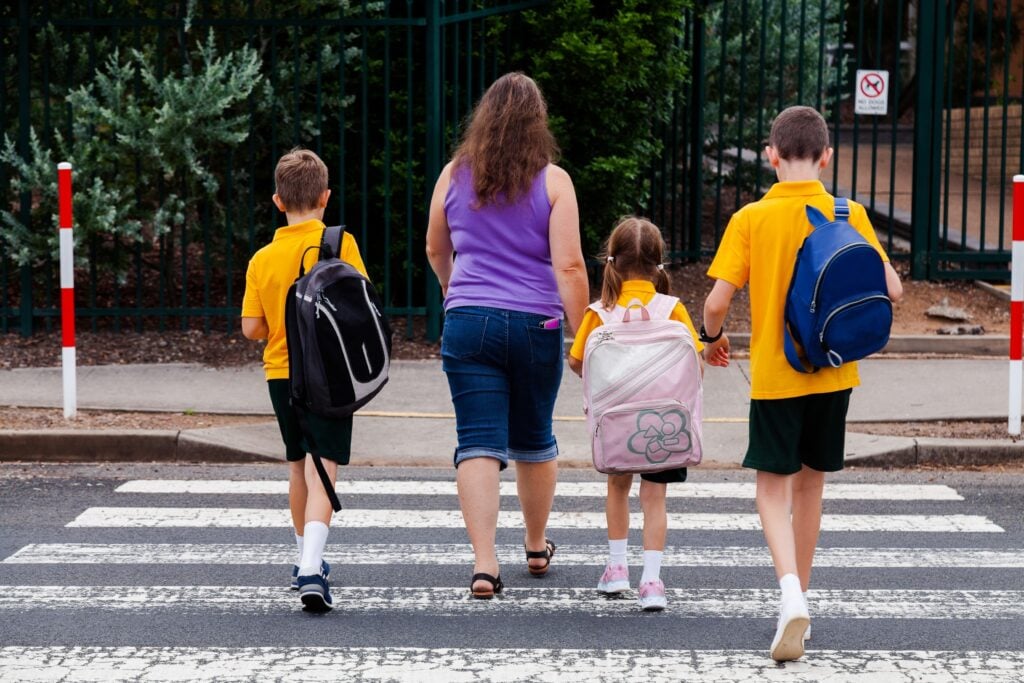 Only a few years into their journeys at Lawnton State School in QLD, siblings Max and Grace* were missing at least one day of school per week and their learning was falling behind.
Complex trauma, behavioural issues and developmental delays were impacting their ability to get to school on time and although their mum Libby was committed to her children's education, she was experiencing considerable stress as she navigated these issues with little additional support. Max and Grace resisted positive bedtime routines, slept in and refused to get ready for school.
Libby's story is one of the hundreds of families struggling with attendance who were supported by Nikki Brown and her team of Student Engagement Officers. After huge success as Engagement Officer at Lawnton State School in 2018 and 2019, Nikki's work expanded to help Engagement Officers at four neighbouring primary schools, offering mentoring, advice and support as they worked between schools and families to tackle early years absenteeism. In most cases, poor attendance indicated underlying struggles within families, as they dealt with issues like mental health, homelessness and generational trauma.
For Libby's family, Nikki developed a multipronged approach to get Max and Grace back to school more regularly. She would assist at home as they got ready in the morning and supplied interactive "Get-Ready" charts that encouraged positive routines at bedtime and before school. Together with the school chaplain, guidance officers and teachers, the school strengthened relationships with the children and increased their desire to come to school with attendance rewards.
Libby was offered counselling, connected with support services and provided with uniforms, shoes and food parcels donated by the local community. In 2021, Max and Grace's attendance reached 92%. As Libby grew more confident in upholding positive routines, her children's behaviour improved, and they became more willing to come to school.
"We were helped in so many ways. I had back up from the school with getting my kids ready in the mornings. They now listen to me more. The school did anything they could do to help me. The school accepted my kids with all their problems, and I have less household stress now. They made reward charts which my kids loved and backed me up with better school routines." – Libby
With more time spent in the classroom, Max and Grace's reading levels increased, they grew more confident in learning and deepened their connections with teachers and other students. With early intervention, the whole family has benefited. Their youngest sibling, 5-year-old Sofie, started Prep this year. From the get-go, she is attending school more than 90% of the time.
The impact of the project was tranformational. Of the hundreds of students supported:
70%
improved their attendance
44%
grew their attendance by a day or more per fortnight
14%
grew their attendance by a day or more per week
As students reengaged at school and regained confidence in their learning, their academic outcomes began to improve. Within 6 months, 24% of students supported improved in English and 17% improved in maths.
Nikki is now working with Education Queensland to strengthen primary school absenteeism responses, working with teachers in the region to create a sustainable, scalable model that tackles early-years absenteeism.
*Names have been changed to protect privacy.