Like us, we know you're passionate about helping students succeed and believe all children, regardless of their background or postcode, should have access to a great education. Sadly, many students in communities facing disadvantage are not afforded the same education opportunities as those born into more fortunate circumstances. 
Children facing disadvantage are more likely to start school behind, struggle to catch up and leave school before Year 12. This unfair start follows them to adulthood, with only half of all young people from disadvantaged backgrounds working or studying by the age of 24. 
CHILDREN FACING DISADVANTAGE ARE:
Your tax-deductible donation to Schools Plus will help us to deliver strategic, teacher-led school projects that help students to succeed. These initiatives will target three key outcomes to ensure students reach their full potential. 
WE SUPPORT STUDENTS SO THEY ARE:

---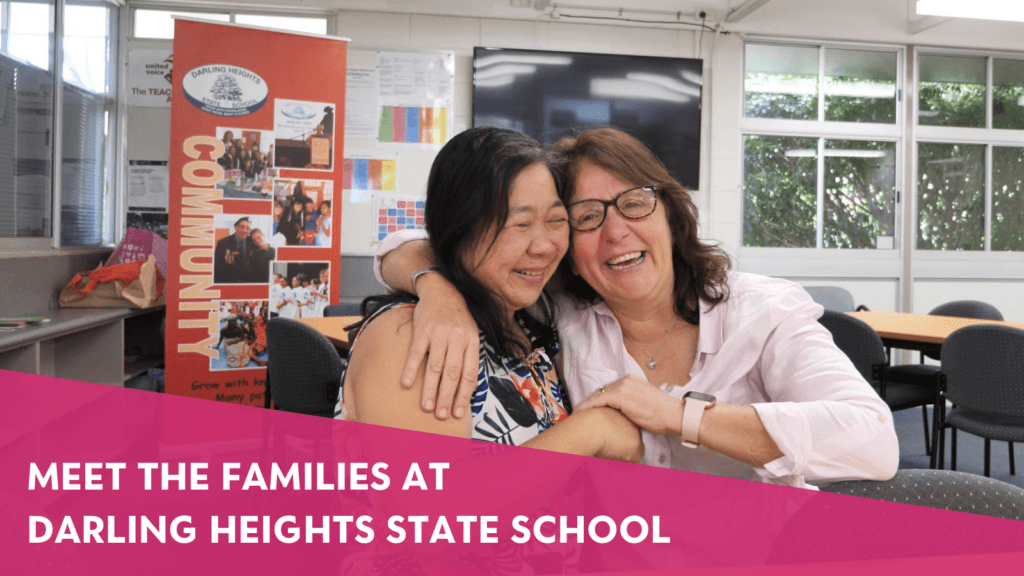 Like many of the families at Darling Heights State School, Anna was struggling to help her kids through school in Australia with little English skills of her own. 
With our support, the school launched an English language program for diverse families to build their confidence in speaking English, increase connections to school and learn to actively support their child's learning. 
"My English used to be like, Year 1 [level]. So when I learnt about this English class I told myself to try. To take the first step so I could help the kids. I feel so proud of myself. I started with nothing and I go up slowly but surely. I was able to apply what I learned from the English class to my kids. It really helps a lot. It pushes us to be more for our kids. They are happy to see me developing myself." – Anna, Mother at Darling Heights State School
---
HOW YOUR SUPPORT HELPS STUDENTS FACING DISADVANTAGE
Thanks to generous donors like you, Schools Plus has been able to support schools, students and their families, like Anna, to succeed. Sadly, after years of disrupted learning, school communities need our support more than ever. Please help us to ensure that students remain well, engaged in learning and reaching their full potential.
Please make a gift today to help close the education gap and ensure all children, regardless of their background, succeed at school.
DONATE HERE
---
Please wait…
This may take a few seconds.